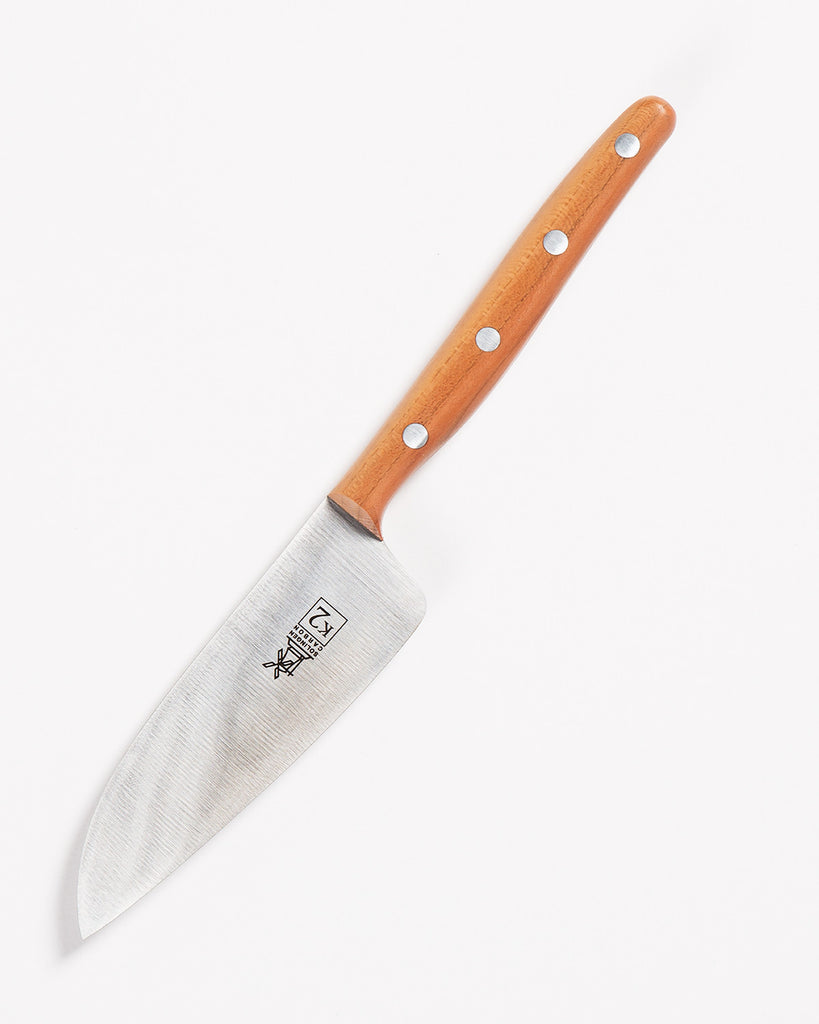 Robert Herder K2 Kitchen Knife
Sold Out
Since 1872, Robert Herder has been crafting extremely sharp and versatile knives from the small town of Solingen in the West of Germany. Made by hand, every Robert Herder knife is one-of-a-kind and can find a place in the kitchen, shop, or field. The K2 is an all-purpose kitchen knife. It's tight and compact, light, and as Robert Herder says: "It offers excellent cutting properties."
The slight curve to the K2 makes it great for cutting meat, fish, fruits and veggies, and with ease, executes quick chopping. It's got a plum wood handle finished with aluminum rivets. 
See just how hand-made it is in ole Solingen.