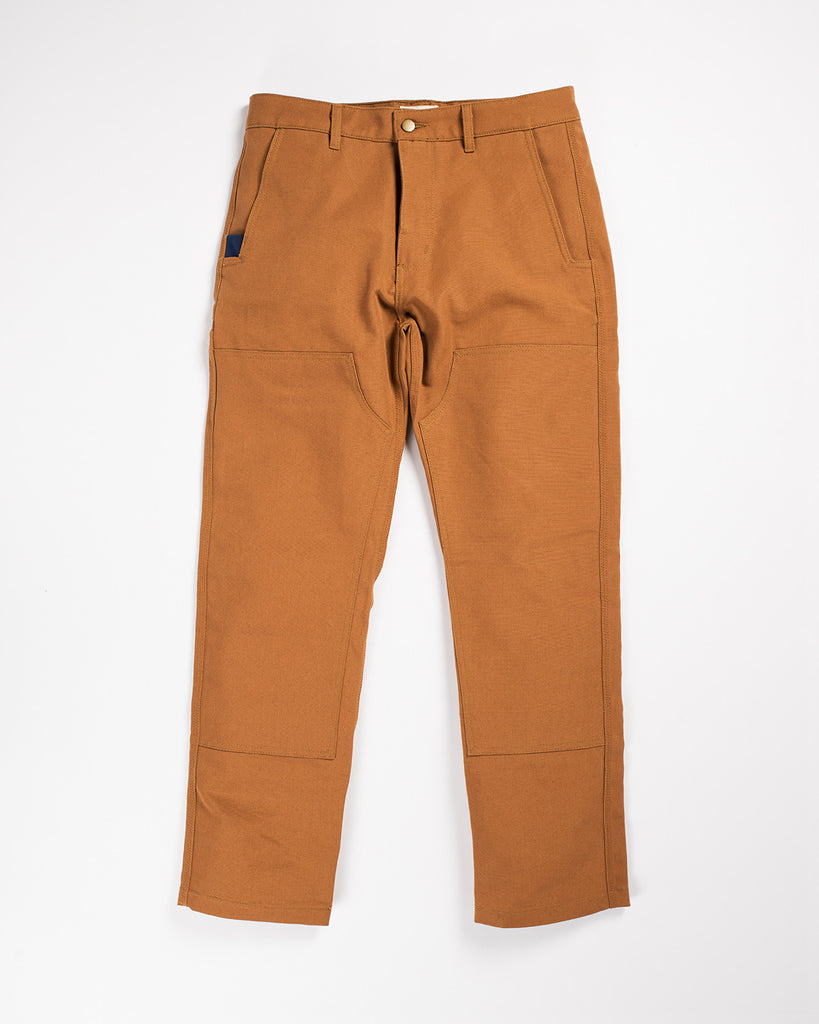 Edgevale Double Panel Truckee Pant Caramel
Sold Out
We think a pair of pants should stay strong, structured, and comfortable through, say, three weeks of wearing without a wash. We've continued to find our mate in this sentiment through Edgevale. With these new Truckee Pants, they add to a line of breathable, practical, and athletic shorts, jackets, and already killer pants.

Outfitted with a diamond crotch gusset, the Truckee Pant allows for maximum movement and says see-you-later to that classic crotch rip. Reinforced knees are a sturdy and workwear style touch and a reinforced right pocket means your pocket knife, pen, or candy bar have a perfect, protected home. This caramel style is distinct and stylish for anywhere and anytime. 

Edgevale makes the mightiest and most attractive outdoor gear that at once doubles as irresistible "indoor gear." And this pant is no exception.