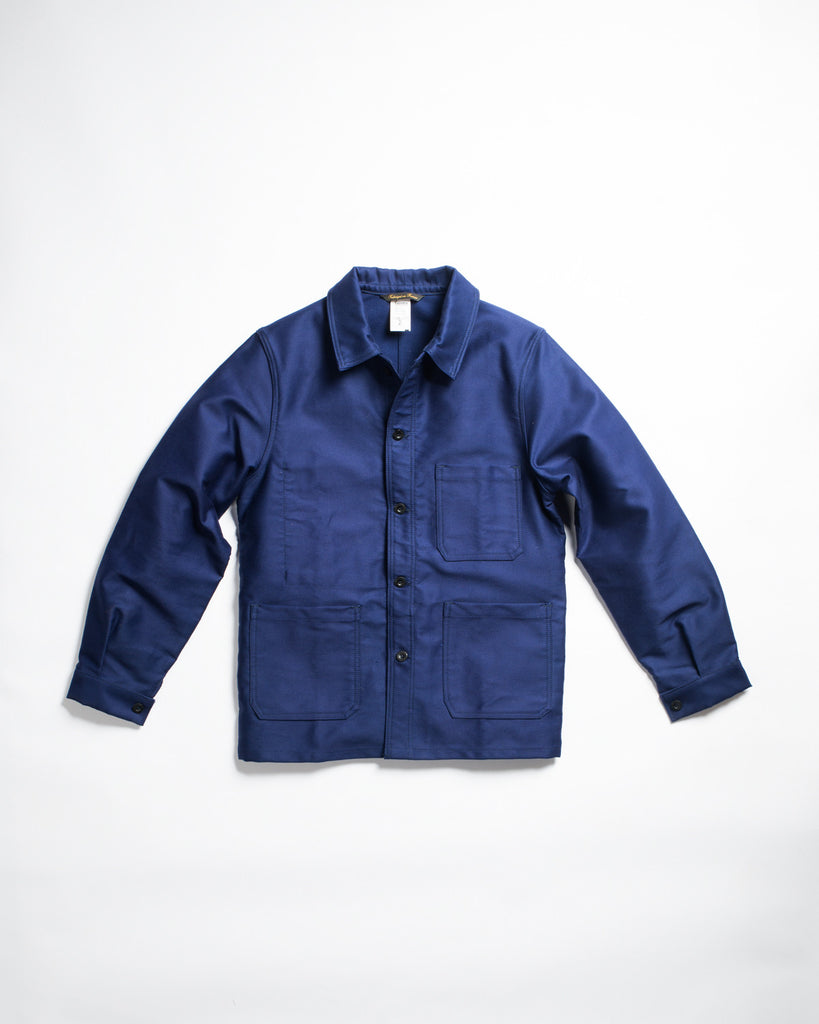 Le Laboureur Moleskin Work Jacket Navy
Sold Out
Discounted items are ineligible for refunds. 
Though their elegance is striking these trim coats come from a long tradition of durable workwear. Le Laboureur has been a wonderful source for reliable, beautiful work jackets since they were founded in France in the 1950s. Moleskin is a smooth, tough fabric woven tight and thick for abrasion resistance and a soft hand. Traditionally used for its long-lasting properties, moleskin will slowly break in like denim with a higher sheen. This version of the traditional French farmer's jacket blends into a modern landscape effortlessly, but maintains the centuries-old style, simple comfortable shape and practical pockets it's known for.
The weave itself is tight enough to be wind resistant, but soft and comfortable with a lightly combed reverse side. The jackets are traditionally constructed and well-sewn. Large buttons are distinctive but not distracting, and easy to navigate even with gloved or cold fingers. Thick enough for outerwear and great for layering, these jackets also breathe very well and are ideal outer layers even into warmer months. Fit is wide enough to layer, slim enough to look dapper while you do it.