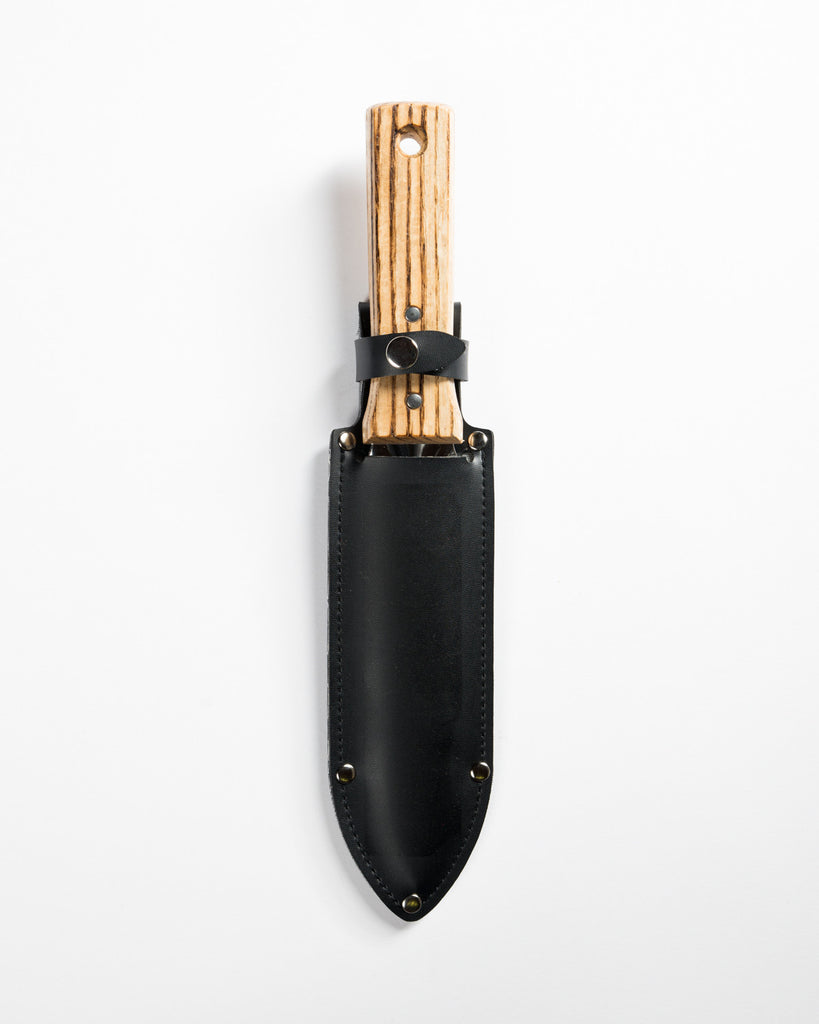 Stainless Steel Serrated Edge Hori Hori
Sold Out
Give it a chance and this cool and calculating object could put half of your garden tools out of work. The ultimate dirt-fighter, the Hori Hori knife has been employed by savvy gardeners and gatherers for hundreds of years. Japanese in origin, Hori Hori is an onomonopia meaning "dig dig," calling on the sound of dirty work getting done. They've been used for everything from harvesting wild mountain crops to cultivating domestic ones and cleaning up sidewalk cracks. Though loved by gardeners across the world, the Hori Hori is no ergonomic-looking, formed plastic, big-box garden shop type of tool. It is an old-school, too-simple-to-fail design. Ask any of the professional plant rustlers that rely on them daily and you'll learn that that is a very good thing. 
Unassuming at a distance, the Hori Hori is a veritable workhorse and an unflinching killer. It sports a blade curved enough for digging and soil-moving, long enough to catch taproots, pointed enough to pierce thick matted grass, and reach into tight spots. It has a blade edge for making clean cuts and a serrated edge for getting serious on roots or branches. All this, made of unrustable stainless steel, attached to a solid wood handle long and hefty enough to ensure good leverage, good grip and long life. It even humbly offers engraved measurements on the blade to help you gauge depth for seeding! 
Hori Hori knives excel at thinning herds of bulbs, pruning, repotting, cutting sod, planting seedlings, defending the honor of your raised beds, and dueling invasive weeds in a battle to the finish… and winning, obviously.