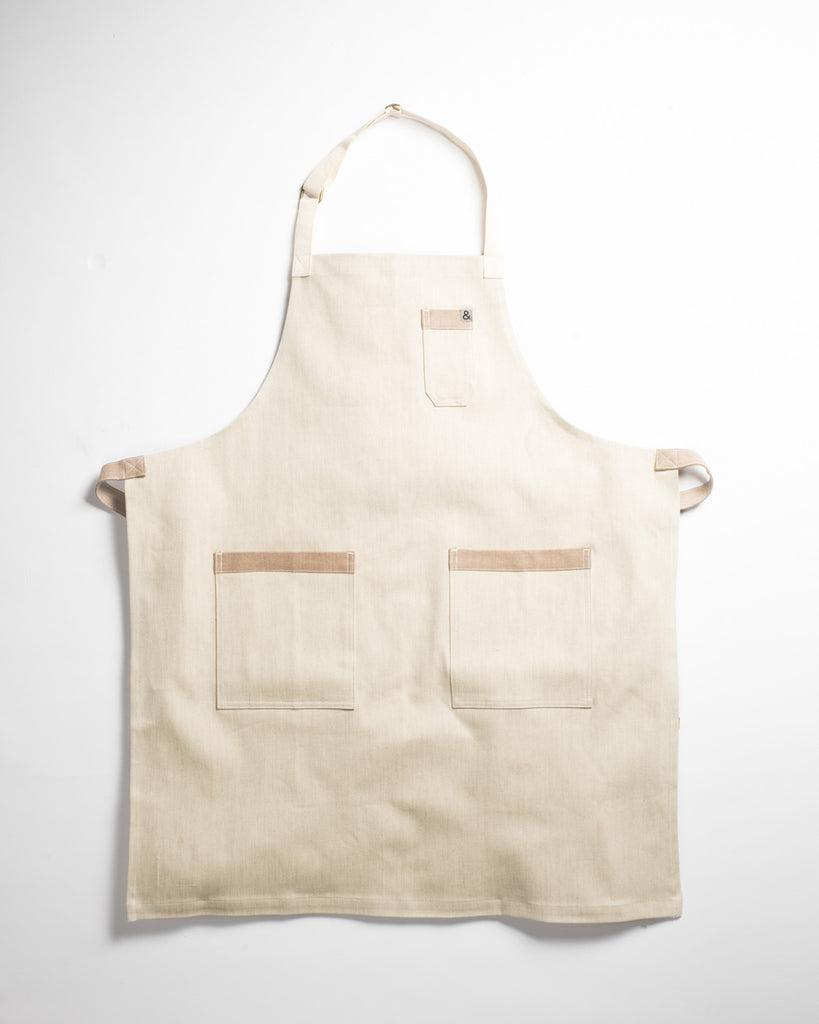 Hedley & Bennett Woodstock Apron
Sold Out
Like a longer, calmer version of the Sandy apron, the Woodstock has an easy and comfortable appeal, that brings some relaxation to your work. It's made from a smooth, inviting cotton-linen blend, inspired by sandy dunes, and it's ideal for nice clean (dirty) fun in the kitchen or workshop. Cut simply and designed thoughtfully, it stays out of your way while you do what you need to, and provides plenty of storage pockets and coverage. We love the clean minimal linen, the versatile (and flattering) cut, easy to adjust neck and waist bands, and above all the impeccable quality. These aprons look and feel so lovely you'll be proud to make them part of your process. 
Hedley & Bennett make some of the most satisfying aprons we've ever used. The company started when founder Ellen Bennett wanted less dreary wear for her restaurant jobs and realized she'd have to do it herself. What began as a personal project has expanded into a line of the most user-friendly, well-made and downright beautiful aprons you can find. The attention to detail jumps out in their exciting textile choices, strong clean stitching, flattering and functional fits, and thoughtful distinctive details. Each Hedley & Bennett apron is made with as much love and care as the things you'll make while wearing it. 
8.5 oz. 60% Cotton // 40% Linen 
Single chest pocket with 
2 lap pockets. 
100% natural cotton straps 
7" Adjustable neck strap with antique brass hardware
Made in California