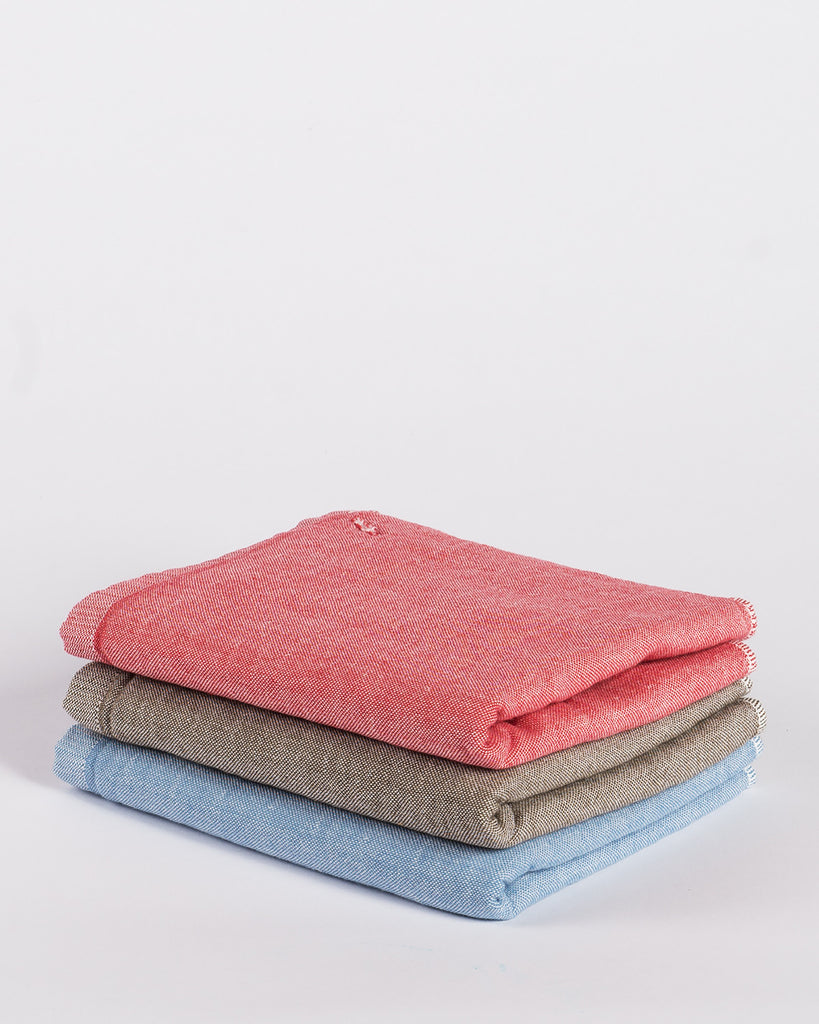 BasShu Chambray Towel
Sold Out
Discounted items are ineligible for refunds. 
Tightly constructed towels for tidying up. Bringing two hundred years of tradition, craft, and pride to modern textiles, Basshu makes their goods with classic weaving methods and only the finest materials. These chambray kitchen towels are 100% cotton and the light pastel colors are deceiving - they're just as effective in clean up as they are lovely in the hang up, thanks to a corner slit perfect for an over-sink hook. They're made in Imabari, Japan.
We currently only have Blue in stock.