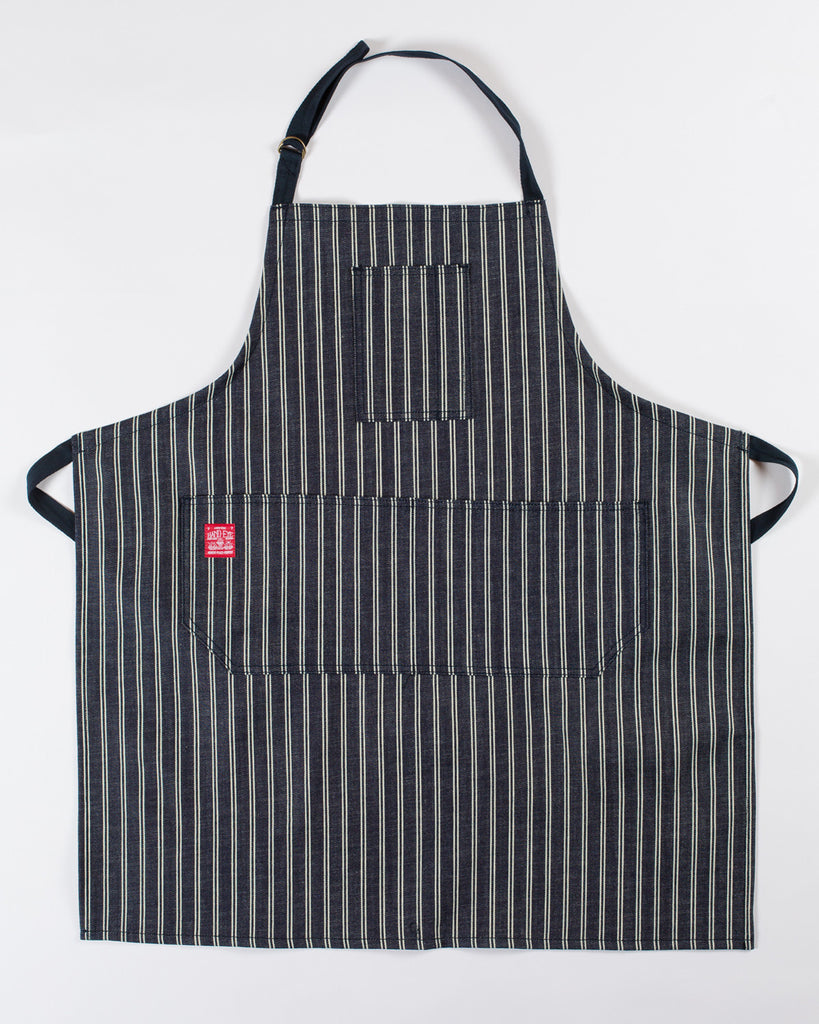 Hand-Eye Kitchen Apron Denim Double Stripe
Sold Out
Here's the newest addition to our tested line of Kitchen Aprons. Our aprons are now on baristas, chefs, and tradespeople throughout the country, and we're stoked to offer a new fabric. Here's the same purpose and durability now in a Double Denim Stripe with both a modern and classic appeal.

The Hand-Eye Kitchen Apron features durable-yet-tasteful textiles in a short mobility-friendly length. It uses a traditional quick adjusting neckband with solid steel hardware, and sports deep hip and chest pockets with a slim stall up top for your pencil, thermometer, tasting spoon, or maybe a jaunty boutonniere.
We worked with local food entrepreneur Michael Madigan to design an apron that would meet the needs of a stylish and picky cook—which he knows plenty about, as the founder of KitchenCru, Bowery Bagels, and Remedy Wine Bar.