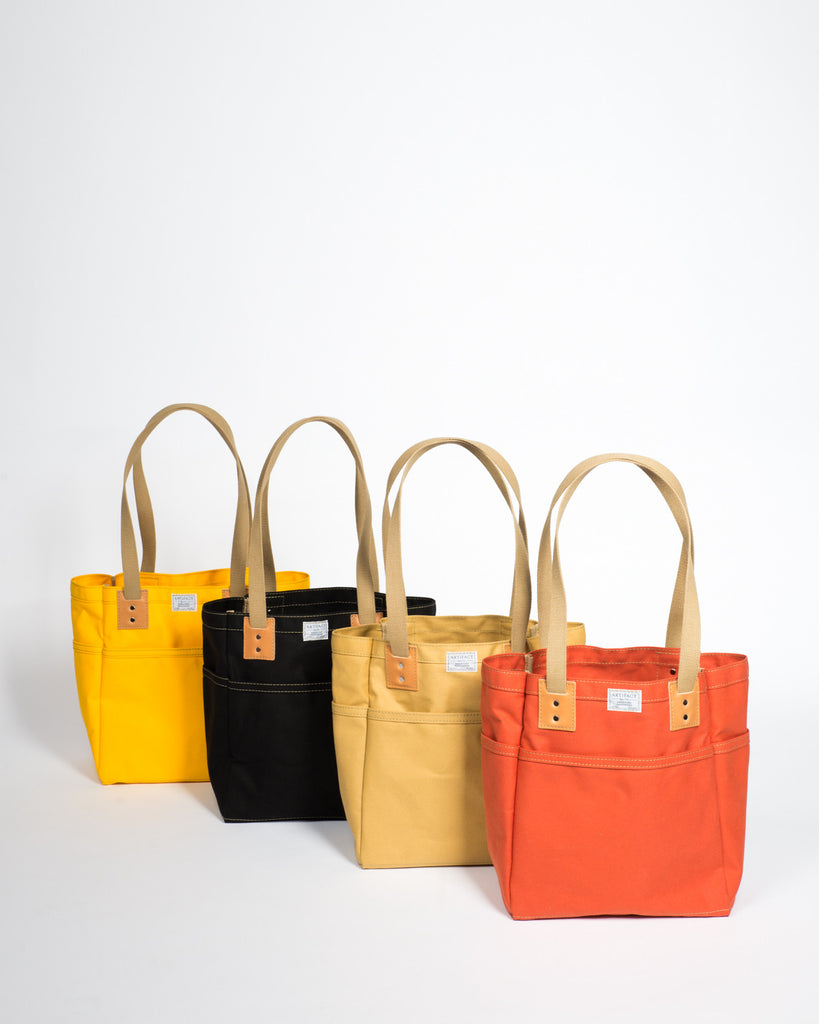 Artifact Bag Co. Tote
Sold Out
Artifact Bag Co. has painstakingly produced handmade products in Omaha, NE since 2010. With little more than canvas, leather and thread, this small operation makes beautiful designs you can carry around and abuse for years. We were first wooed by their aprons, then intrigued by their effects bags, and these cool totes pack the same tough colorful charm in a bag big enough to carry both! 
We appreciate the thick canvas, heavy horween reinforcement, tough stitching, and delicious color options that don't sacrifice durability. The natural leather straps are thick, double riveted, comfortable on the shoulder, and simply good looking. The pockets are big enough, small enough, and numerous enough to keep your key items in line, whether those are socket wrenches or board reports. And the colors? Good enough to eat! But please don't. They're definitely more spacious than you are.
Note: all bags now come with natural leather handles and detailing!