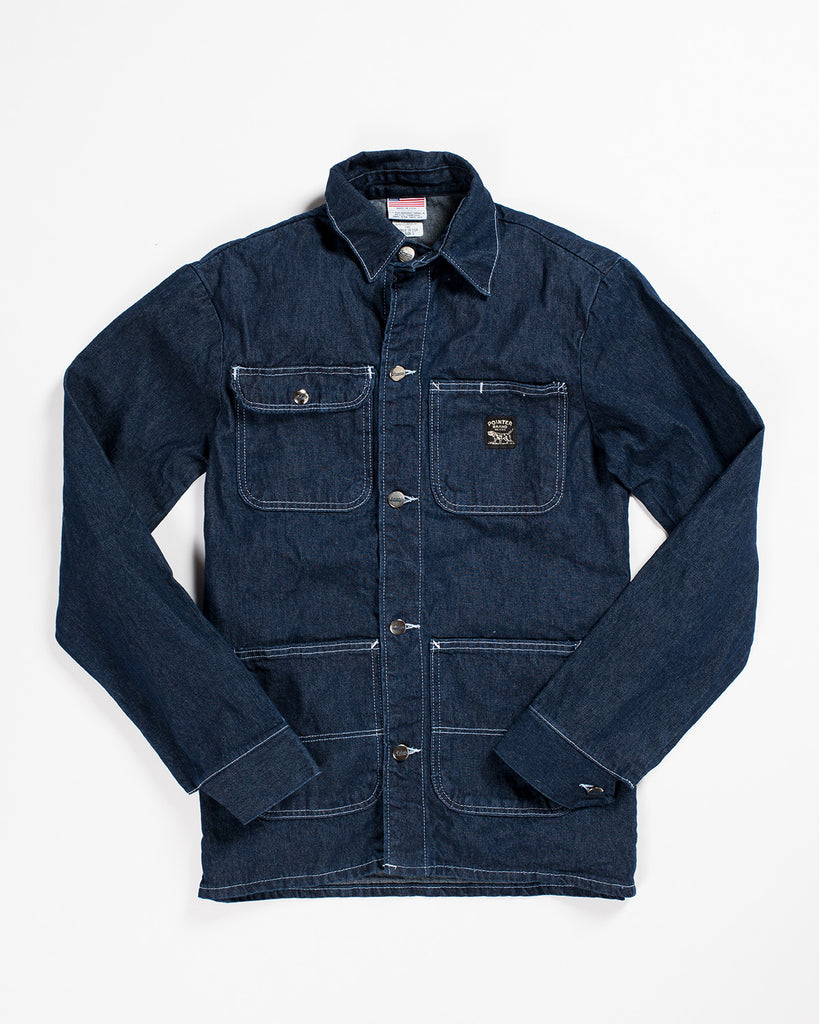 Pointer Black Label Washed Chore Coat Indigo Denim
Sold Out
Strong by soft denim, a worn-in feel, and sweet indigo blue by way of Pointer.

Pointer Brand is a name synonymous with American quality, durability, and timeless style. LC King founded his manufacturing company in 1913 in Bristol, TN. His great-great grandson Jack runs the company today, and they're still cutting coats, aprons, bags, and shirts for their in-house brand with intention and purpose. We're an exclusive carrier of Pointer Brand, we believe in the company, and we stand behind this chore coat. 
This coat is pre-washed for comfort. It feels soft but strong stitching means it has that classic, dependable Pointer strength. Pointer's Black Label is cut with an eye toward more contemporary style.