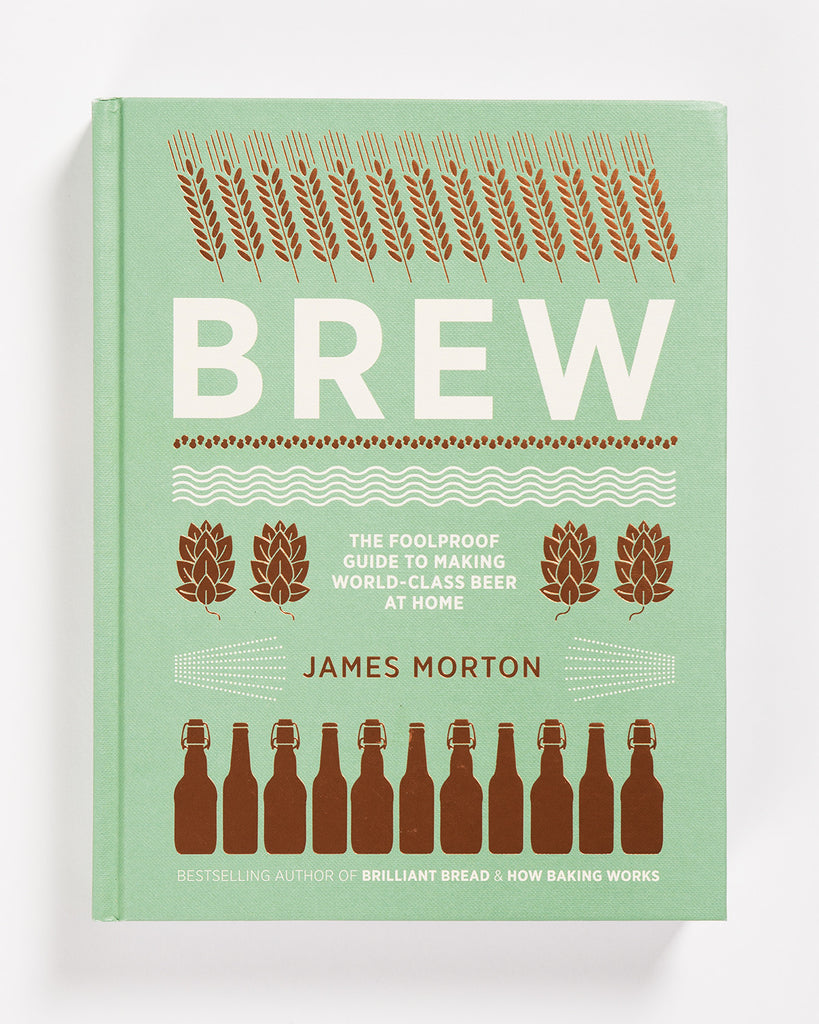 Brew
Sold Out
James Morton is a Scottish celebrity baker. He came to fame during a season of The Great British Bake Off, and with Brew, he brings together not a textbook or simple how-to, but a conversation about beer and how to make it cheap and make it well. 
The book bubbles with Morton's unique instructional voice - unfortunately his Scottish brogue doesn't play via the written word - and lovely images of his process adorn the thick pages. Morton hops through recipes for British Ales, American Beers, and a selection of specialty brews. We love books that are both purposeful in content and beautiful in appearance, and here's one such book. 
From Brew: "I love beer for one reason only -- flavour. If beer could be non-alcoholic and still be good, I'd be the happiest man in the world. I'd have it for breakfast. And there are a lot of people who are starting to think I'm not so crazy."