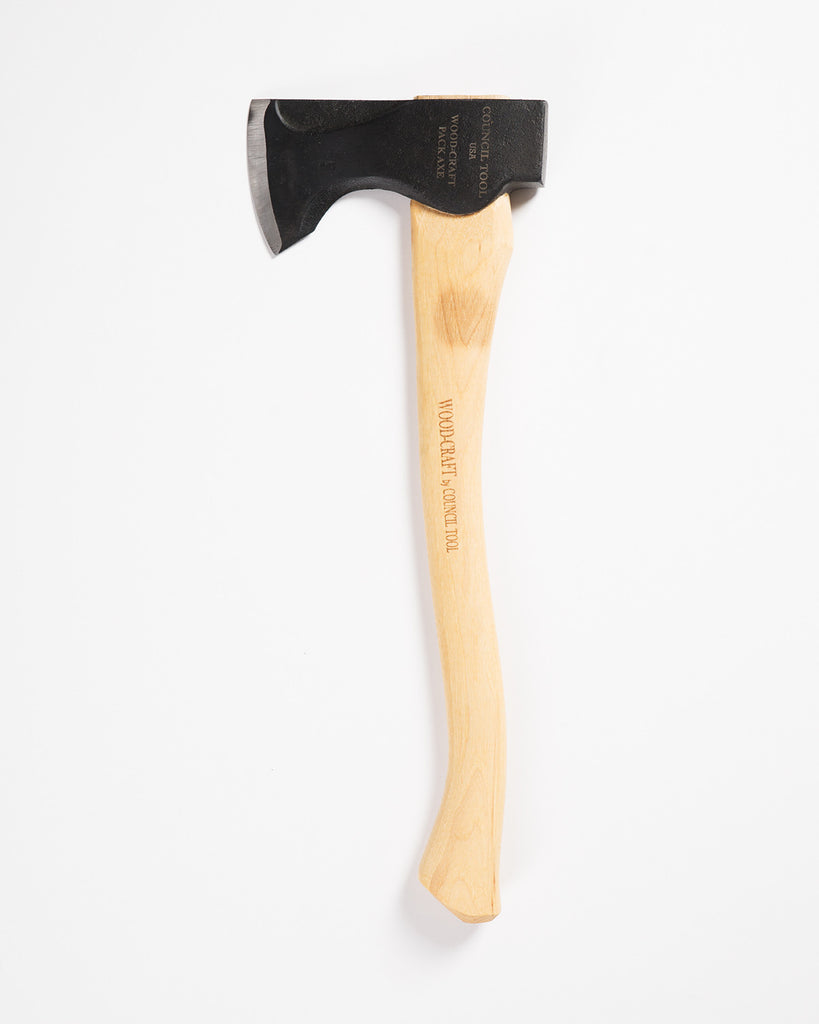 Council 19" Wood-Craft Pack Axe
Sold Out
John Pickett Council founded the family business in 1886 and 130 years on, Council Tool is still known for making hand tools of strength, quality, and durability. Made with pride and expertise in North Carolina, USA, all Council tools meet a time-tested standard, and we're happy to carry a line of their axes for the occasional camper to the seasoned feller.

This pack axe is from Council Tool's exclusive line of Wood-Craft axes. It's billed as a "multi-functional premium axe" and we have to agree. At two pounds, cut from 5160 steel, and a premium 19" handle made from American Hickory, it's an incomparable axe when it comes to quick and efficient cutting, chopping, splitting, carving, shaving, and hewing. Built to serve just about any function in the field, it comes with a leather mask to protect your hands and the Wood-Craft's sharp bit.

Council Tools make axes at a hard-to-beat price point. This axe comes sharp out of the box and would be comfortable for the amateur feller and the professional alike. However, if you're looking for something a little different, check out our axes from Gransfors Bruk.
Clean 'em up with this honing kit.