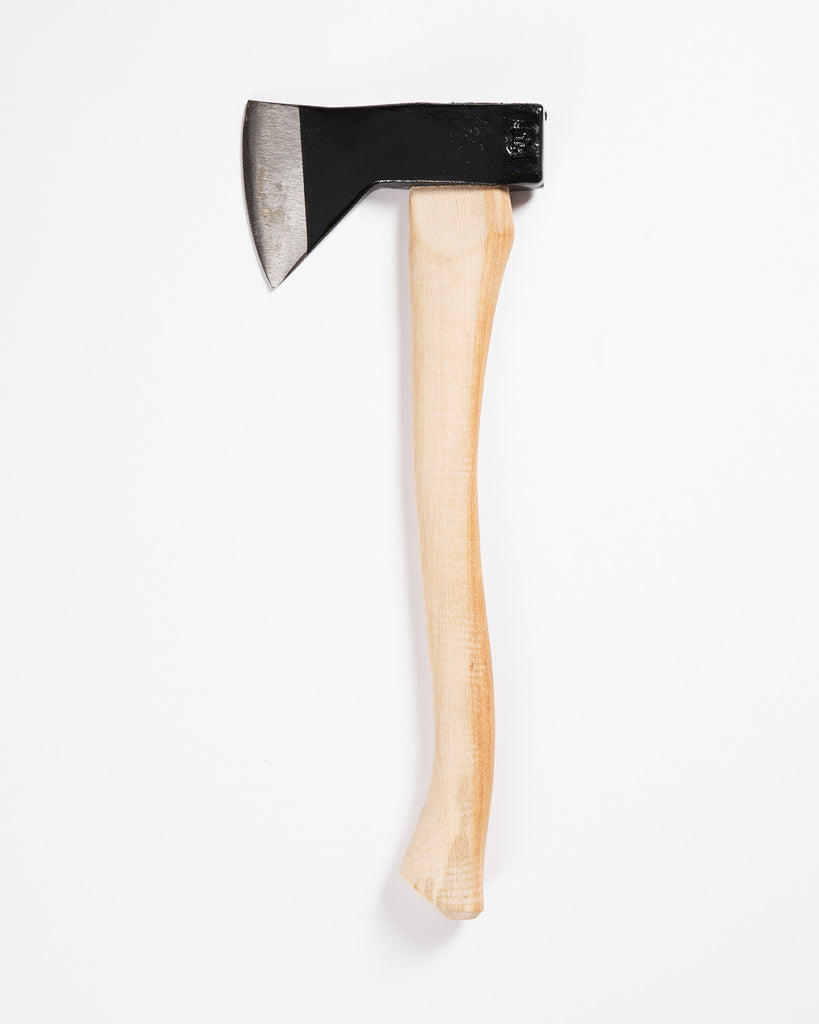 Council Hudson Bay Camp Axe 18" Curved Handle
Sold Out
John Pickett Council founded the family business in 1886 and 130 years on, Council Tool is still known for making hand tools of strength, quality, and durability. Made with pride and expertise in North Carolina, USA, all Council tools meet a time-tested standard, and we're happy to carry a line of their axes for the occasional camper to the seasoned feller.

This Hudson Bay Camp Axe perfect one-handed camp axe. Similar to it's 28" sister, it's ideal for light splitting, chopping, and driving tent pegs. This Hudson Bay is outfitted with a 18" curved handle cut from American Hickory. It comes with a sheath to protect you and preserve the bit sharpness. It's a lightweight, versatile chopping axe for campers and backyard choppers.

Council Tools make conventional axes at a hard-to-beat price point. Made in America by a family-owned company built on tradition, Council is a name synonymous with affordable axes of high quality. If you're looking for an heirloom axe, check out our axes from Gransfors Bruk.
Clean 'em up with this honing kit.