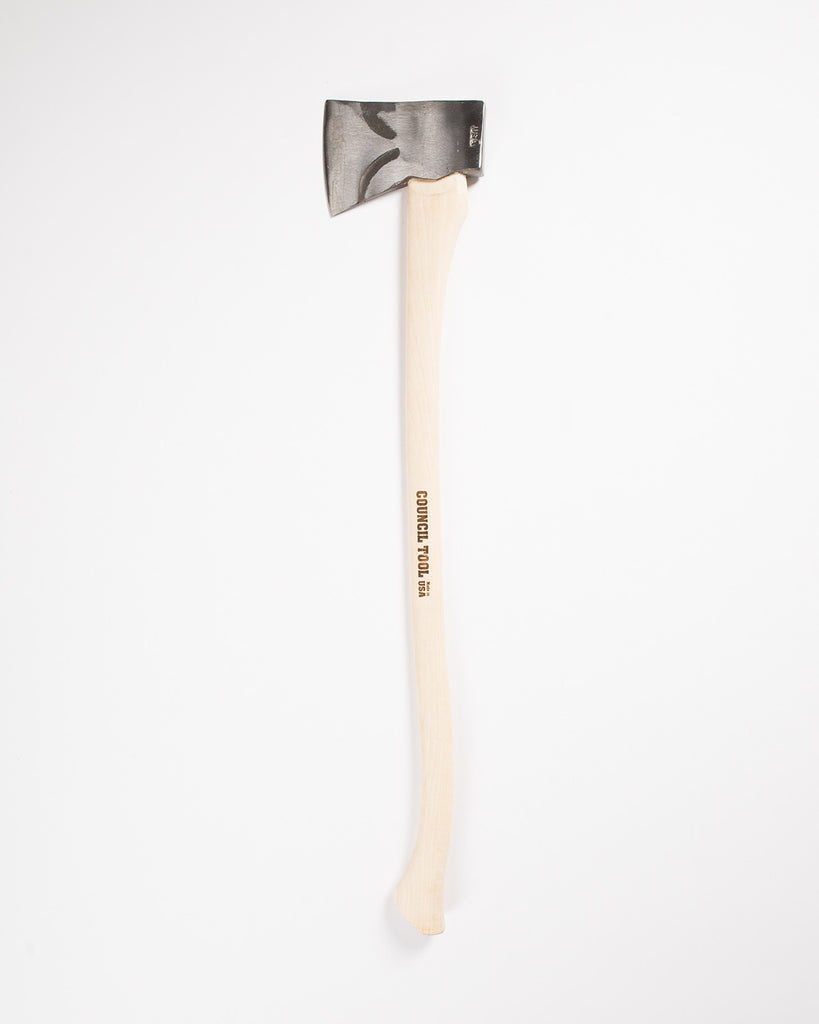 Council Jersey Classic Axe W/Bevels 36" Curved Handle
Sold Out
John Pickett Council founded the family business in 1886 and 130 years on, Council Tool is still known for making hand tools of strength, quality, and durability. Made with pride and expertise in North Carolina, USA, all Council tools meet a time-tested standard, and we're happy to carry a line of their axes for the occasional camper to the seasoned feller.

The Jersey Classic Axe is, well, a true classic - a full-sized axe for any and all general axe chores, mainly felling trees. It features lugs and ears that increase the surface contact area with the handle, phantom bevels designed to reduce sticking and burst wood chips, and a 3.5 pound steel head for strength and accuracy. The handle is cut from American Hickory that will age well with use and consistent oiling.

Council Tools make conventional axes at a hard-to-beat price point. Made in America by a family-owned company built on tradition, Council is a name synonymous with affordable axes of high quality. If you're looking for an heirloom axe, check out our axes from Gransfors Bruk.
Clean 'em up with this honing kit.