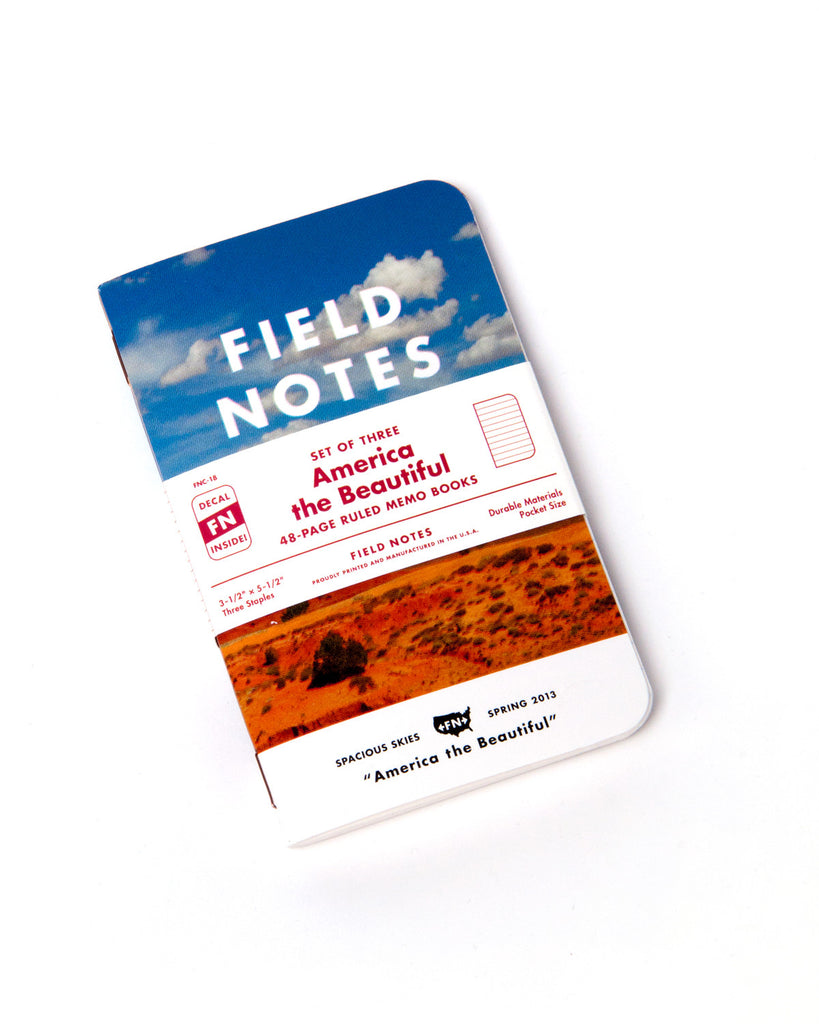 Field Notes Pack of 3 - America the Beautiful Edition
Sold Out
Inspired by the vanishing subgenre of agricultural memo books, ornate pocket ledgers, and the simple unassuming beauty of a well-crafted grocery list, the Draplin Design Company of Portland, OR in conjunction with Coudal Partners of Chicago, IL bring you "FIELD NOTES" in hopes of offering "An honest memo book, worth fillin' up with good information."
This time Draplin offers us a fun and attractive set of notebooks highlighting the intense landscapes and rugged beauty of the USA. The perfect pocket-sized notebooks come with three different covers: Mountain Majesty, Spacious Skies, and Amber Waves. Each has 48 pages of standard lined paper, triple stapled for durability. And there's a bonus! Each pack comes with a sweet hi-viz decal print of the America The Beautiful design! Good for indoor or outdoor use.
Be proud, and be prepared.
Set of three 3.5 x 5.5 inch notebooks
48 pages/ea.
Sturdy construction
Darn practical
Designed and printed in the U.S. of A.