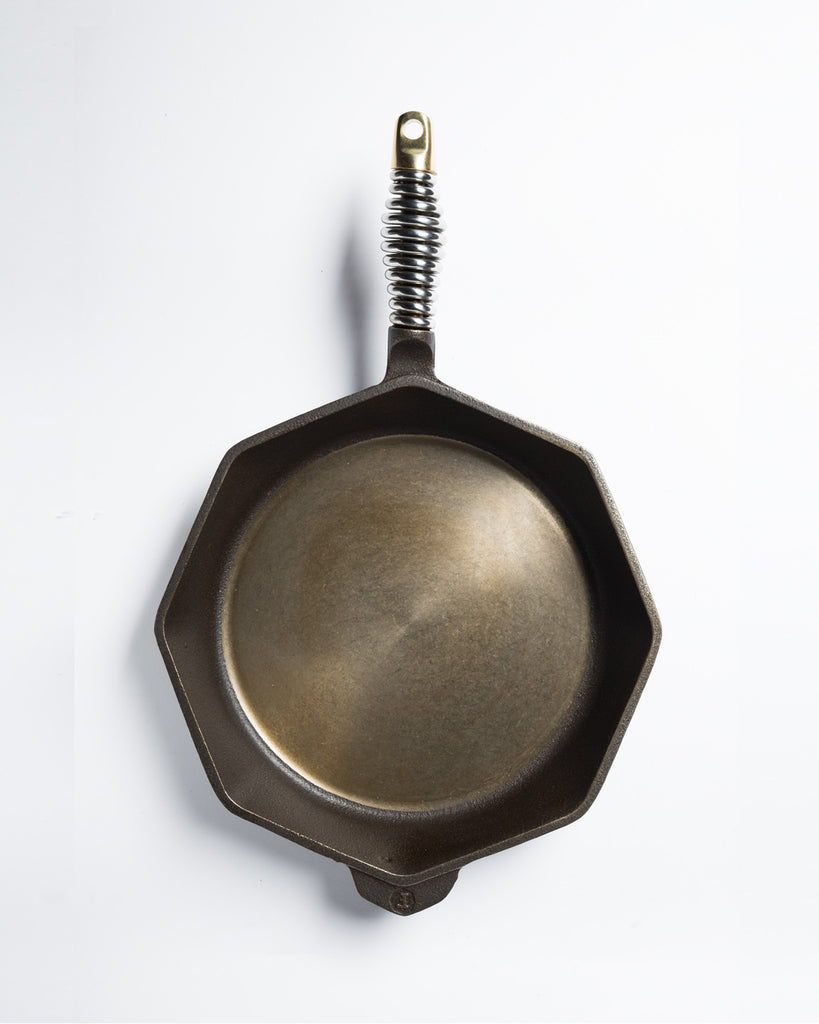 FINEX Cast Iron 12" Skillet
Sold Out
This is the world's hottest skillet, with an unbeatably cool design! Old school technology gets a careful revamp in the FINEX cast iron skillet, an American made classic that only updates the parts that need it. After trying in vain to find a modern cast iron pan that could provide the same even heating and high-quality durability as vintage cookware, FINEX founder Mike Whitehead took matters into his own hands. He and his team combined years of industrial design and cooking experience in a design that hits all the beautiful points of traditional pans and adds contemporary flair and ergonomics. The resulting pan blew its Kickstarter campaign out of the water, and now we're proud to offer the final version to the public. 
FINEX Cast Iron Works was founded on the vision of an heirloom quality modern cast iron skillet, and they seek to provide every chef and aspiring chef with the finest American-made cast iron cookware imaginable. The CNC milled cast iron has an impeccably smooth finish to reduce sticking. The fun octagonal shape allows improved pouring in multiple directions and makes plating easy and elegant. That odd coiled handle is more than just form factor, the wound spring dissipates heat much faster than a traditional integrated shape, while adding girth for a much needed ergonomic update. On top of the pragmatic engineering the added distinctive graphic design by Aaron Draplin/Draplin Co. (of Field Notes fame) spices up the solid design. From the idea to the metal to the typography, this is a northwest native product, entirely made in the USA and guaranteed for life. Check out our appetizing photo essay of the FINEX in action!
*Excluded from Holiday Priority Mail Upgrade.