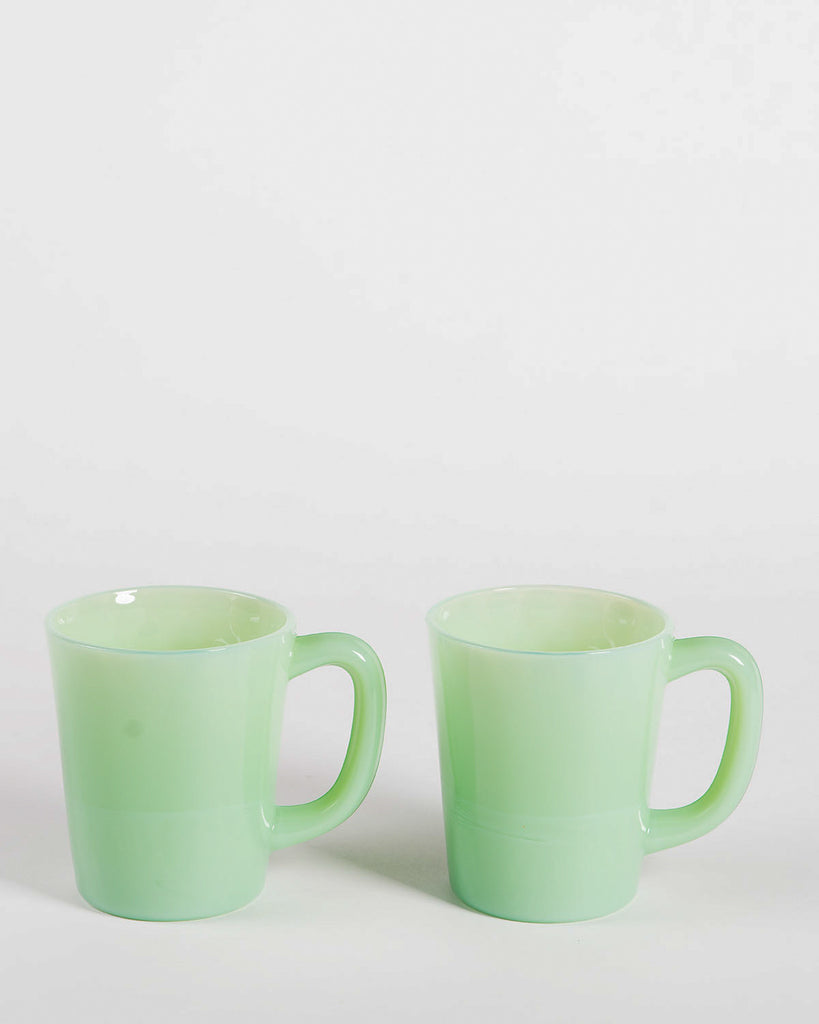 Hand-Eye Glass Mug Set
Sold Out
Leaning into our tendency toward nostalgia and a love for vintage goods, we're happy to offer these Hand-Eye Glass Mugs. Like something you likely first laid eyes on in your grandmother's kitchen, at a sweet flea market or diner, or perhaps only in your 60s-kitchen-inspired dreams, these mugs are that of classic jadeite. We love the look and unique finish of these - each poured by hand, moulded with cast iron, and heated to 2000 degrees Fahrenheit.

We see these mugs as an iconic piece, something that will inspire fond memories, and something to fill with new ones, or your favorite drinks. No two of these mugs are exactly alike, so each set is uniquely yours.
The mug set comes with custom packaging, as pictured.