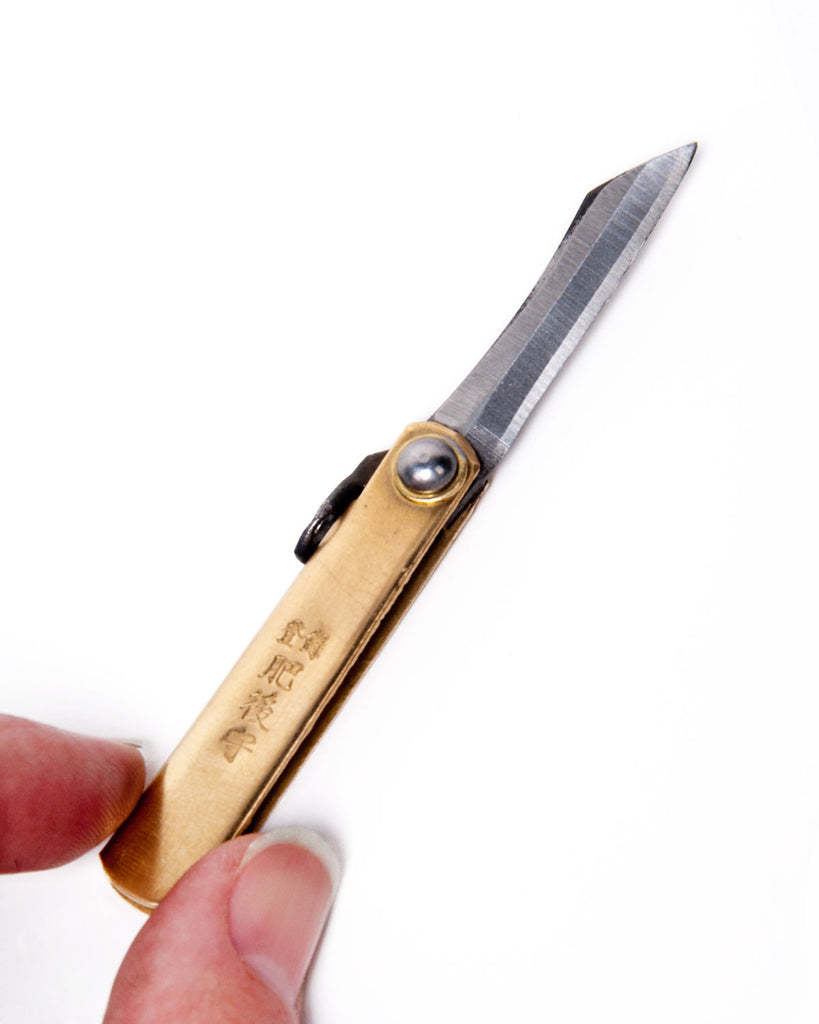 Higonokami Pocket Knife Mame
Sold Out
Made with the same traditional forging technique as our storied Higonokami pocket knives, the extra small Mame knife is both adorable and wicked sharp. Like its larger siblings, the Mame's blade is made by hand in the same painstaking process used to produce Samurai swords before that class of noble badasses was officially disbanded in Japan. The design is a miniature version of the ubiquitous, durable pocket knives used throughout Japan until the middle of the 20th century.

The 1.5 inch blade is made of white steel and set in a two inch folded sheet of brass. The hand-forged and ground blades are extremely hard and maintain a sharp edge beautifully, but they are also relatively brittle - use them for cutting, not for prying! As a friction folder it has no locking mechanism, the knife is opened using the forged lever tang. The tang has a manually punched hole, letting you easily attach your Mame to a lanyard, keychain or collection of totally brutal cell phone charms. Due to their handmade nature the exact measurements, finish and grinding can vary slightly from knife to knife, making yours particularly special.
For use as a personal accessory, we're including a length of ⅛" rich black shoe string leather with every purchase.