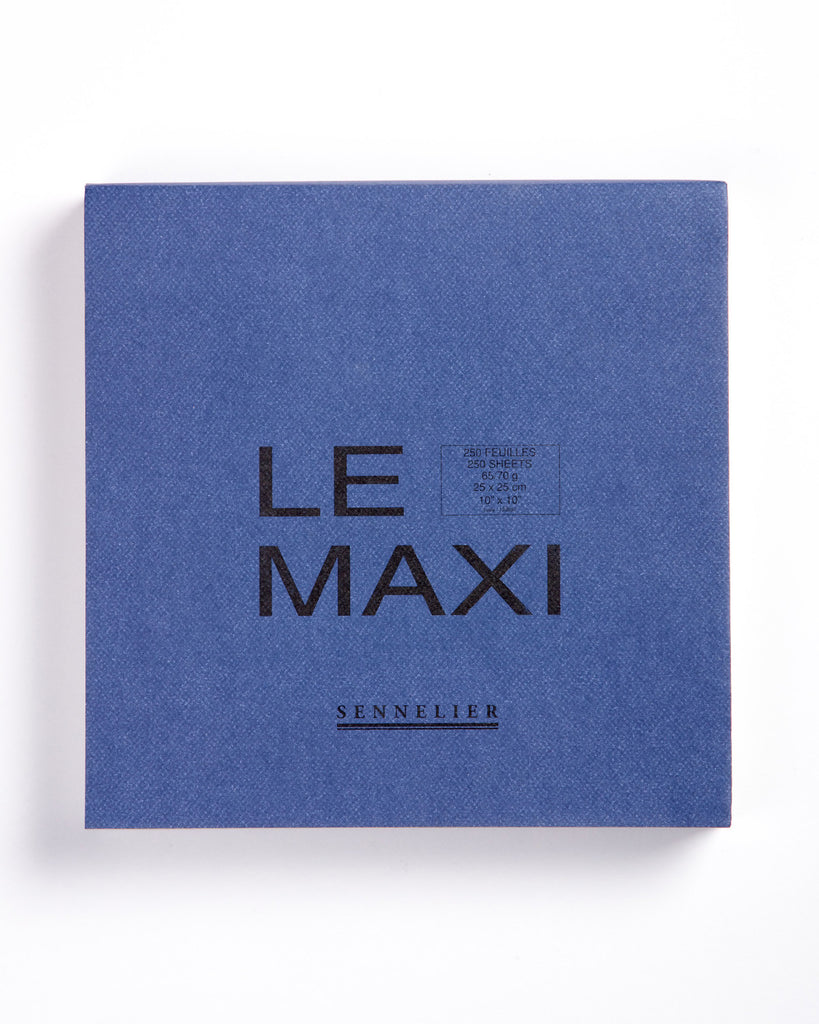 Maxi Block Sketch Pad
Sold Out
This is a hefty desk notepad. Sticky notes are too confining, notebooks can't be trusted to stay. The Maxi Block will remain, solid and stolid, a paper bulwark against time and the impermanence of thought. It'll be there for your notes, doodles, letters and lists. 250 sheets of finely made paper, a fold-over cover with exposed glue binding for easy page removal, and a rigid bottom cover. Made by Sennelier, a family-owned company renowned for a century of high-quality art supplies, and for supplying paints to the likes of C

é

zanne and Picasso (whose particular needs spurred 

the invention of the oil pastel).