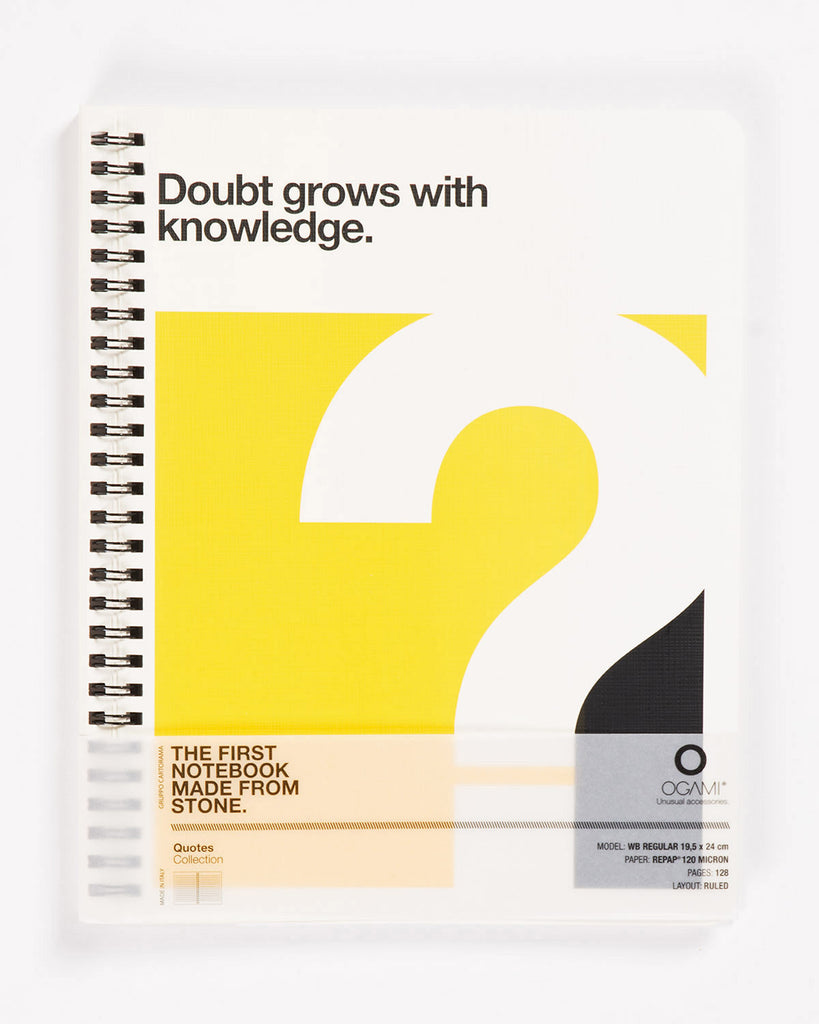 Ogami Spiral Quote Notebook Doubt
Sold Out
Ogami Notebooks are treeless. They're made in Milan, Italy using a revolutionary process to make something called Repap. The paper is made from 80% calcium carbonate and 20% non-toxic resins. The result is the probably the softest and certainly the most unique paper we've ever felt. It's crazy soft, but also tear-resistant, durable, and waterproof.

Aside from being about as environmentally conscious as a notebook can be, this Ogami Notebook is lovely and has a little something to say - a quotation via Johann Wolfgang von Goethe to be precise. So get some knowledge, write it down, and doubt some more.

We've found these notebooks are friendliest with pencils or ballpoint pens.