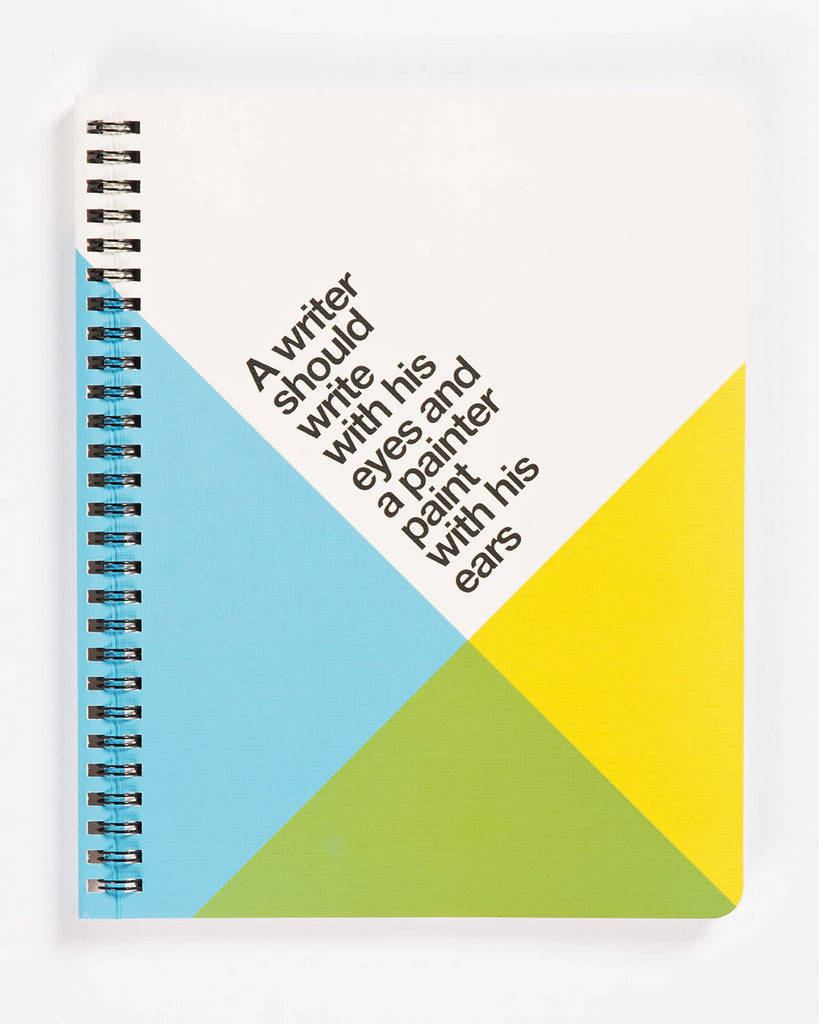 Ogami Spiral Quote Notebook Writer
Sold Out
Ogami Notebooks are treeless. They're made in Milan, Italy using a revolutionary process to make something called Repap. The paper is made from 80% calcium carbonate and 20% non-toxic resins. The result is the probably the softest and certainly the most unique paper we've ever felt. It's crazy soft, tear-resistant, durable, and waterproof.

Aside from being about as environmentally conscious as a notebook can be, this Ogami Notebook is lovely and has a little something to say - a quotation via Gertrude Stein, as a matter of fact. So grab that writing pen and look around, or your sketching pencil and listen up.

We've found these notebooks are friendliest with pencils or ballpoint pens.