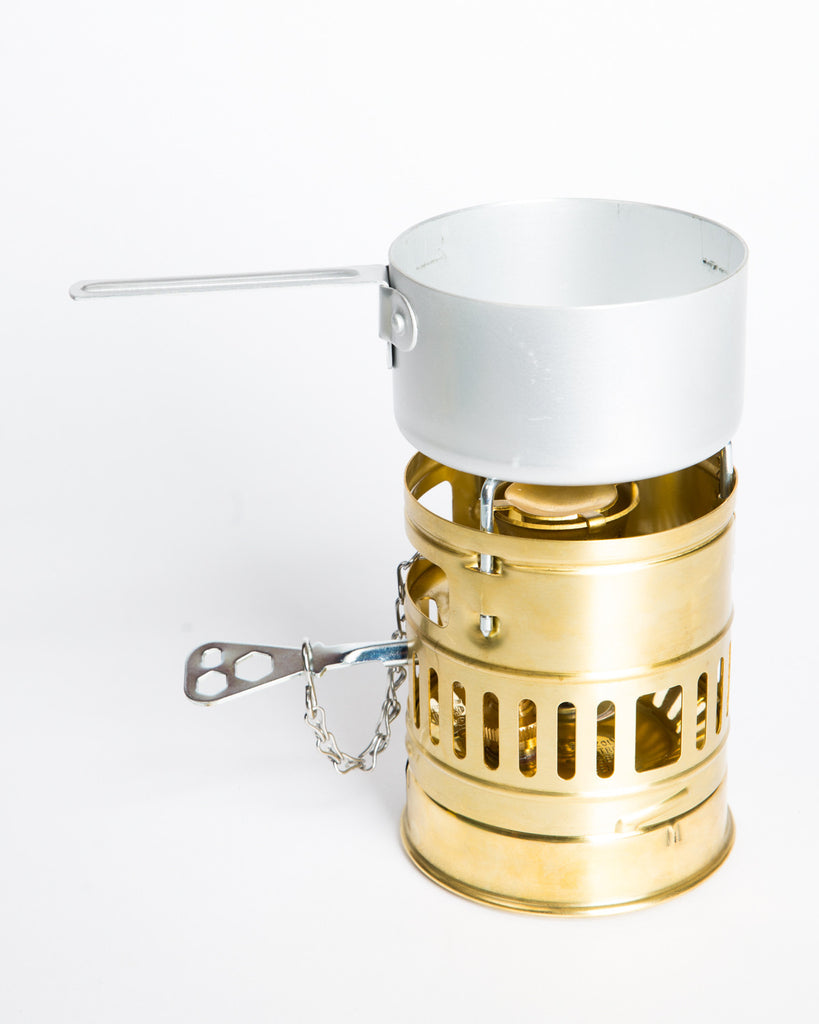 Optimus SVEA White Gas Stove
Sold Out
What may look like an extra fancy tin can to the untrained eye is actually one of the world's earliest ultralight camp stoves, relied on by mountain climbers and hikers for generations. Optimus has been making rugged outdoor and climbing gear for well over a century. Introduced in 1955, the Svea stove was one of the first white gas stoves in the world and is still one of the most reliable outdoor cooking tools you can find.
It is made from a brass tank and shield, runs on liquid white gas, and features a super stable burner that delivers adjustable high temperatures at sea level, at altitude, and through inclement weather. The wide base of the tank, the high heat output of the white gas, and the super tough burner come together to make this little stove one of the most comfortable and versatile we've ever used. It can handle everything from tiny freeze dried rations to cast iron cookware with enough heat and stability to keep you happy at any altitude. The Svea 123R incorporates a self-cleaner in the burner - just turn the fuel key all the way to the left after use to clean the fuel port. The Svea is also fully rebuildable! The same fuel key is all you need to disassemble and care for your stove, should it ever require extra love. 
To be sure, this is more traditional technology than many of us modern campers grew up on, but its durability, stability, efficiency and heat more than make up for any lack of in-vogue materials or newfangled widgets. The Svea is an incredibly sturdy, incredibly efficient, incredibly well-made stove, that still holds its own against modern competition. Let's be honest: if it was good enough for early mountain climbers, it's good enough for us.