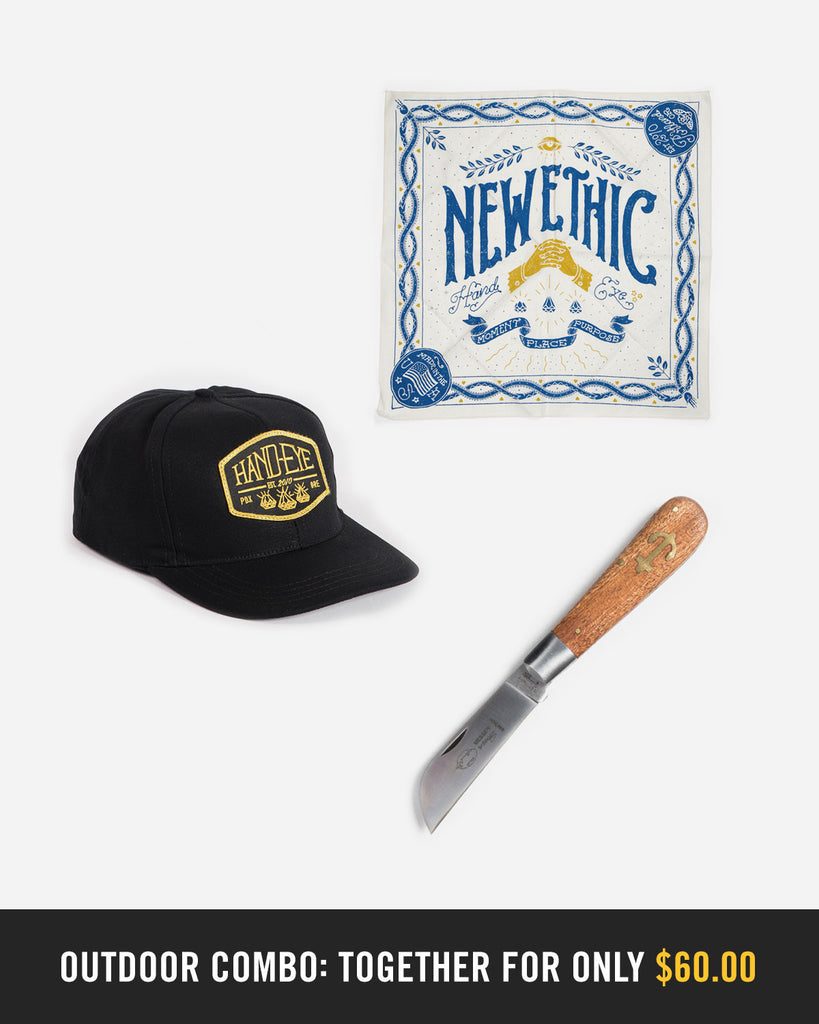 Outdoor Combo
Sold Out
Hand-Eye Bandana usually $22.00
Hand-Eye Black Duck Cap usually $25.00
Otter-Messer Anchor Knife usually $42.00
Now get them all together for just $60.00
Perfect for the back pocket, both modern and traditional, the original Hand-Eye Bandana designed by Nathan Yoder is made from 100% cotton. 
Put it in tandem with the German-made Otter-Messer Anchor Knife and our Hand-Eye Black Duck Cap, and you're set for romps around town or traverses among the trees. The Otter-Messer is sharp and dynamic. And we think the black and gold cap is equally so.
Offer runs through May 31!
Specify your bandana color preference in the order notes.