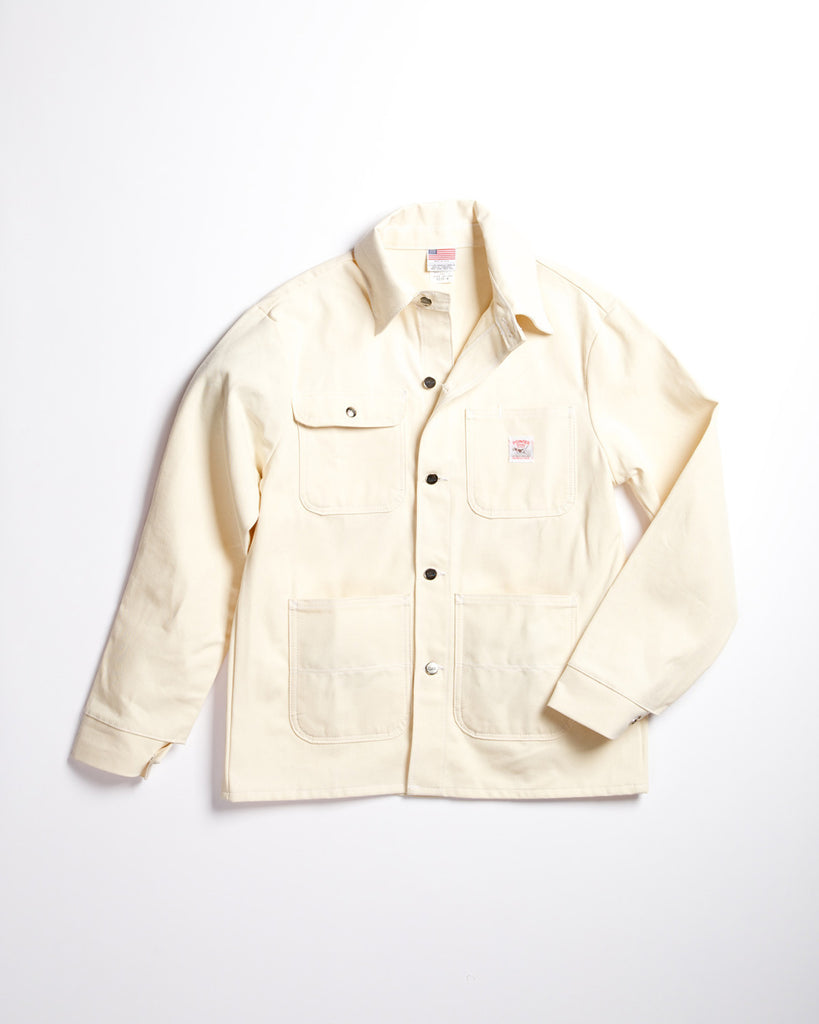 Pointer Chore Coat White Drill
Sold Out
A standout white drill coat that's stitched to last by way of Pointer.
Pointer Brand is a name synonymous with American quality, durability, and timeless style. LC King founded his manufacturing company in 1913 in Bristol, TN. His great-great grandson Jack runs the company today, and they're still cutting coats, aprons, bags, and shirts for their in-house brand with intention and purpose. We're an exclusive carrier of Pointer Brand, we believe in the company, and we would wear this one to a party or into the field. 
The cut and color of this coat is really unique. It's sold in its raw form, which means it becomes softer and more personal to you with each wash and wear.