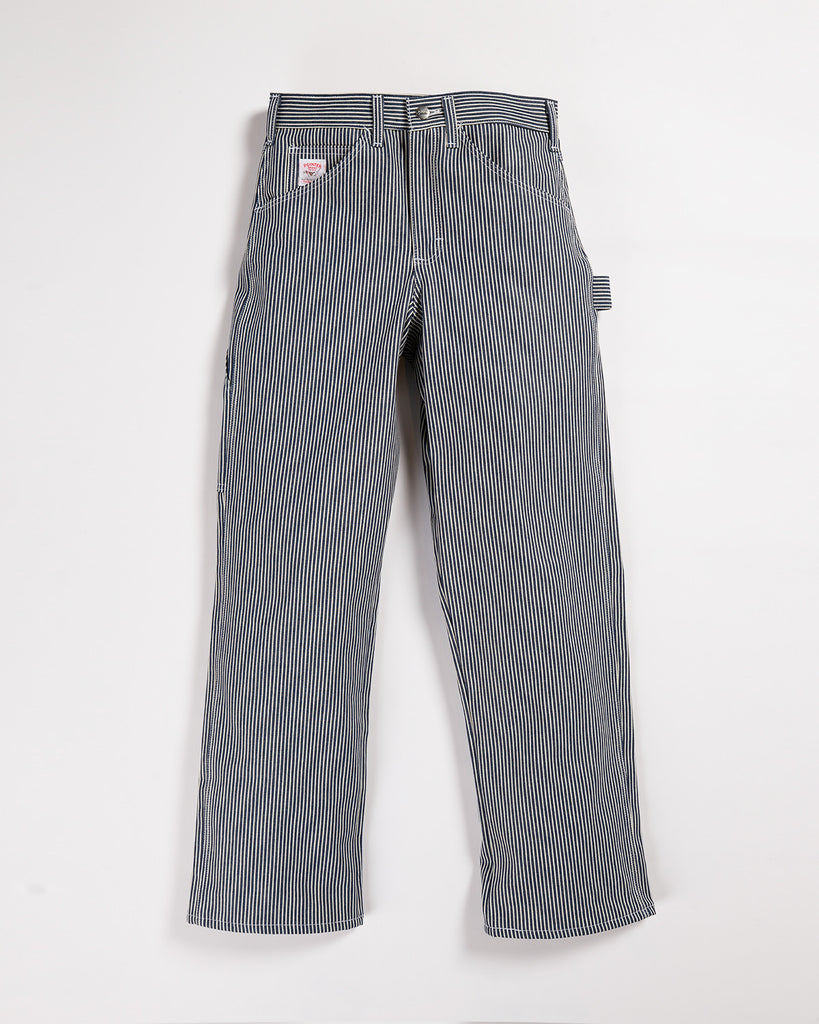 Pointer Brand Hickory Stripe Carpenter Jean
Sold Out
As far as American Workwear goes, this look is about as classic as it gets.


Pointer Brand is a name synonymous with American quality, durability, and timeless style. LC King founded his manufacturing company in 1913 in Bristol, TN. His great-great grandson Jack runs the company today, and they're still cutting coats, aprons, bags, and shirts for their in-house brand with intention and purpose. We're an exclusive carrier of Pointer Brand, we believe in the company, and we stand behind this Hickory Stripe Jean.


This jean is made from 100% cotton and is machine washable. It has a high waisted, full cut in that classic work pant style.