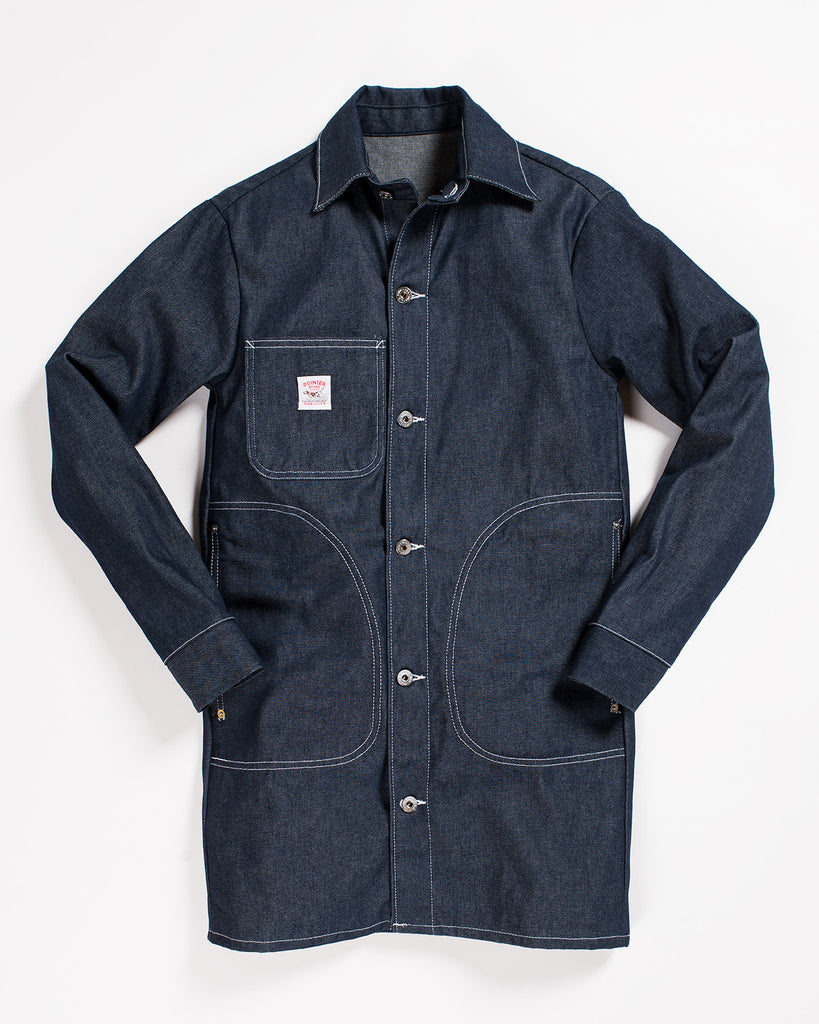 Pointer Long Jacket Indigo Denim
Sold Out
Long cut, strong duck canvas, and 100% cotton by way of Pointer.


Pointer Brand is a name synonymous with American quality, durability, and timeless style. LC King founded his manufacturing company in 1913 in Bristol, TN. His great-great grandson Jack runs the company today, and they're still cutting coats, aprons, bags, and shirts for their in-house brand with intention and purpose. We're an exclusive carrier of Pointer Brand, we believe in the company, and we stand behind this Long Jacket.


This jacket was originally designed to be a workman's winter overcoat, but now it seems equal parts style and purpose.