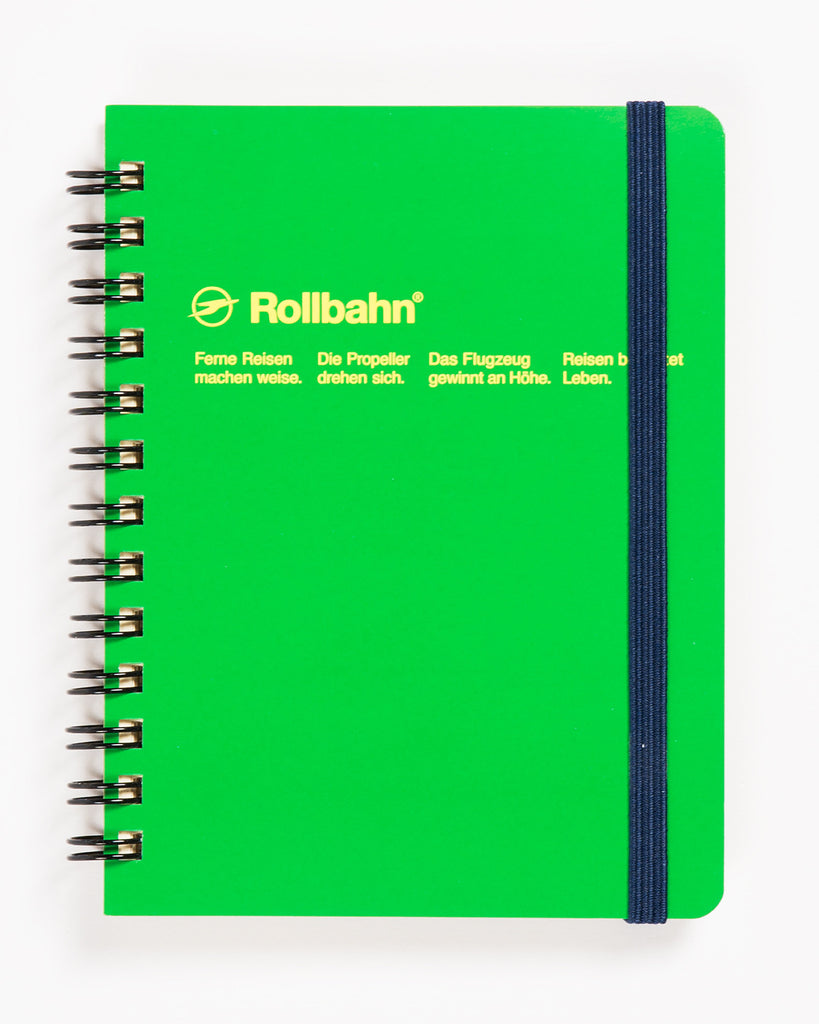 Rollbahn Pocket Memo 4.5x5.5"
Sold Out
Rollbahn notebooks are an absolute
 classic for lovers of Japanese stationary and German names. 
Made by the sought-after long-running office goods company, they mix simplicity and distinctive design with ease. Bold colors, creamy paper, simple form and thoughtful design details make these endearing notebooks covetable but without pretense or preciousness. We love the l
ight dot grid, ink-friendly paper, elastic closure, and perforated pages for clean tear out. 
Fancy feeling without fuss. Now, you can have it in pocket size.