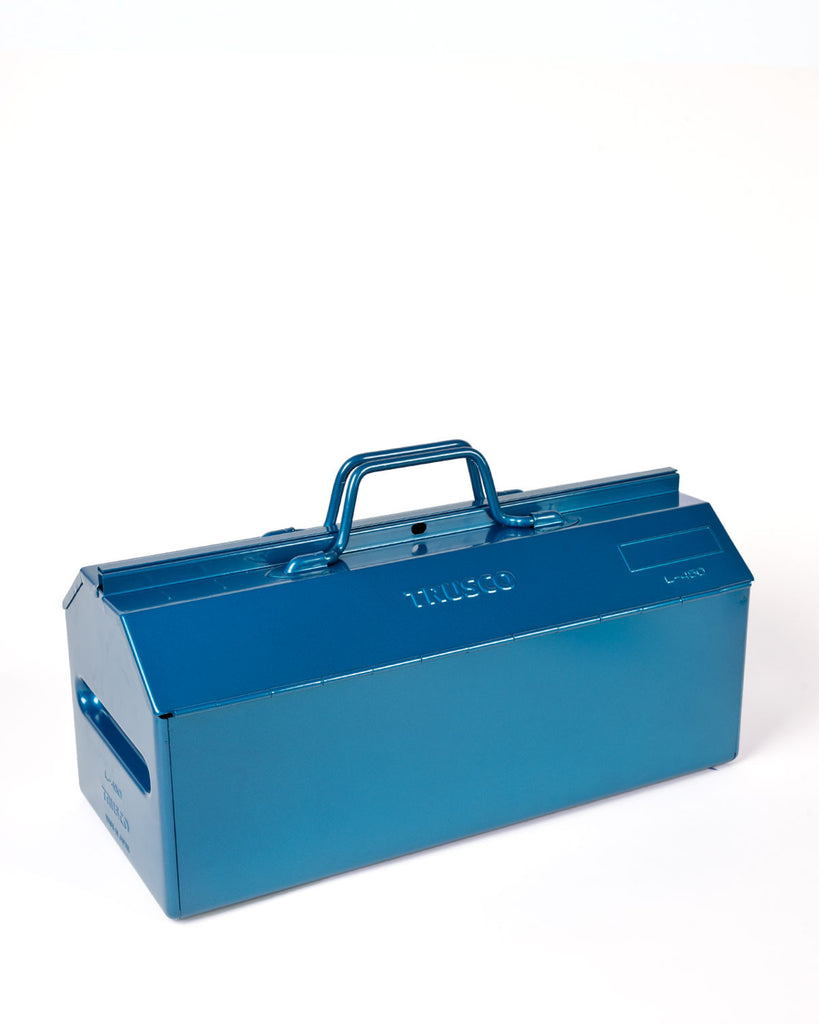 Trusco Hip Roof 2-Way Lid Tool Box
Sold Out
The Trusco toolbox is a rare find. It's big, it's tough, it's undeniably blue, and it combines the pragmatic and the classic. The "mountain style" shape and understated Japanese design are certainly attractive, but it was the solid construction that drew us in. The hinges feel smooth and strong, and variable organizers are versatile and valuable. Even the handles feel sturdy and surprisingly comfortable. The Trusco family of tool boxes are all pretty enough to put on the mantle, but useful enough to keep in heavy rotation. We were obsessed at first sight. It took  months of longing love to track them down and serve them up, and we couldn't be happier to share. 
Not eligible for priority mail upgrade.
Not eligible for flat rate international shipping.
Steel body, formed for strength

Plastic inner tray with 12 moveable dividers for small items

Bold blue enamel paint

Smooth double hinged top for easy opening

Multi layered for your bits and widgets, large and small

18" L x 7.5" H x 8" W

Made in Japan