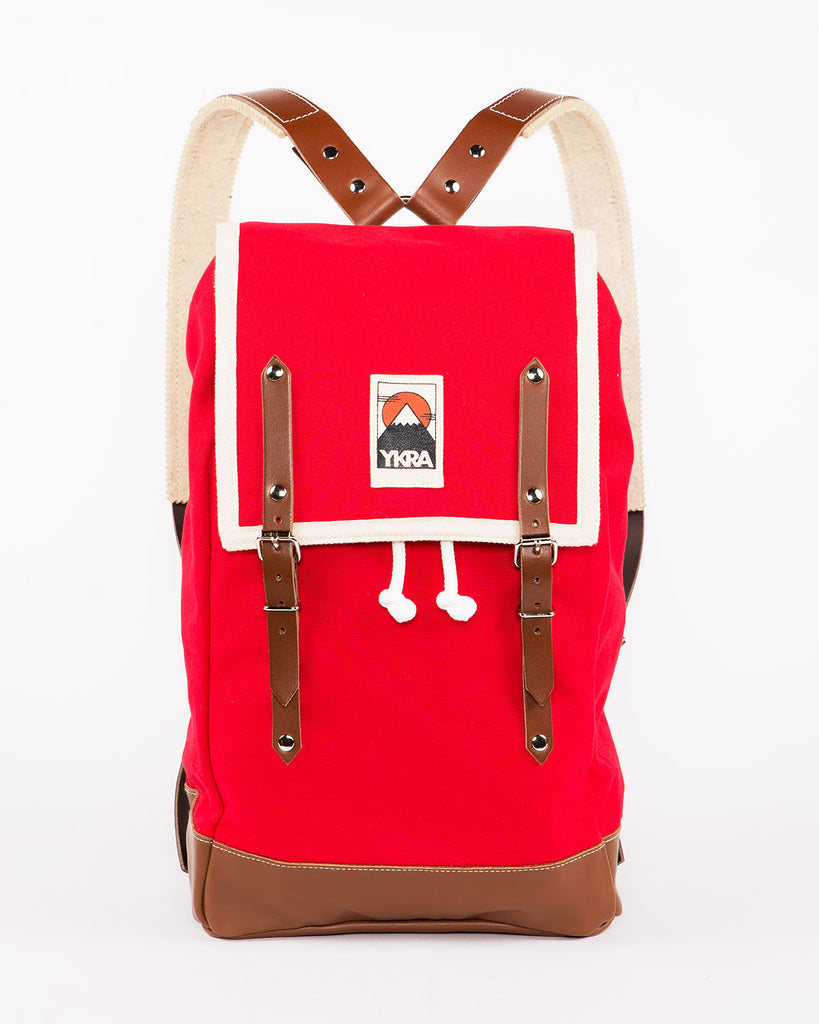 YKRA Marta Mini Red
Sold Out
There's one surfer bar in Budapest, Hungary and it has a basement. In that basement is a guy in love with 70s polyester-heavy style, old school outdoor gear, and long lasting products. This guy is Balazs Lakotos, and he started making YKRA (pronounced eek-rah) bags back in 2011. Since then, he's been committed to making bags that are simple, functional, less technical, and stitched on quality craftsmanship.


These backpacks are made of quality cotton canvas, cow leather, nickel brackets, and polypropylene rope. They're not technically waterproof so we wouldn't carry our most precious goods in them on a rainy day, but we took them for a spin in the precipitation and found them to hold up pretty damn well. The colors will fade and the leather will wear in, and some time in the future, hikers and commuters will long not for gear from the 70s, but for some backpacks that came out of Budapest in 2016…and you'll have one of them.


This Matra Mini is strong and sturdy but super light. A pull tab and rope synch up your goods, a small zip pocket can store your wallet and keys, and there's also a 13" laptop sleeve. All you need from a small day pack.


THIS ITEM IS NOT ELIGIBLE FOR DISCOUNT/SALE.