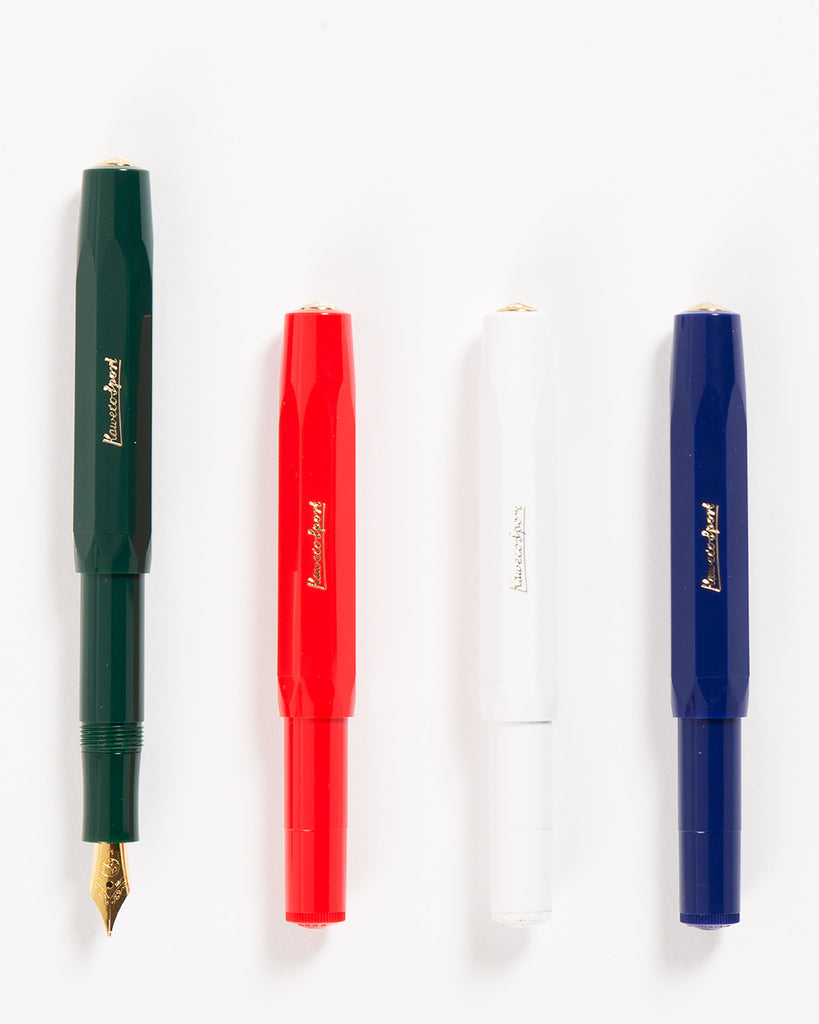 Kaweco Classic Sport Fountain Pen
Sold Out
Kaweco has been making quality writing equipment since 1883. The Kaweco Classic Sport is one of their most popular, affordable and beautiful fountain pens. Designed to be used on the go, the pen is a very pocketable 10.5cm long when closed, and when open reaches 13.5cm. The Classic Sport fountain pen has a durable gold plated steel nib and iridium tip, and takes easy to install ink cartridges. The plastic body has good weight and is available in four stately colors - blue, black, white and clear - with subtle gold lettering. Reconnect with your writing with a pen that looks good and feels great to use. We have found that initially the nib will skip a bit, but after a short break-in it will flow seamlessly. Totally worth it, we promise.
Kaweco's heavyweight update on the Classic Sport is the aluminum bodied AL-Sport. 
Refill ink cartridges are available in tons of colors, and you can keep your pen in place with a snazzy octagonal clip!