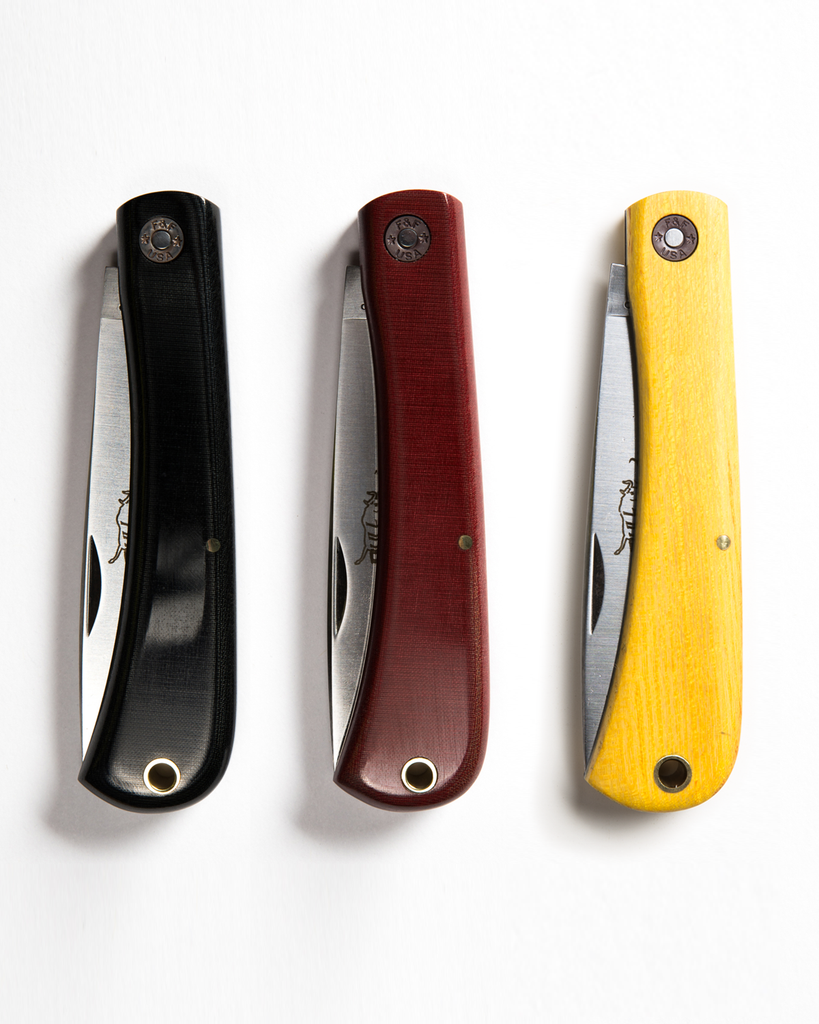 Farm & Field Tool Bull Buster Pocket Knife
Sold Out
Great Eastern Cutlery makes tried and true tools for daily use. Manufactured in the USA to impressively high standards (and in very low quantities) these beautiful Farm & Field Bull Buster pocket knives can be hard to track down but you'll never want to give them up.
We appreciate the 1095 carbon steel blade, smooth pivot, tough reinforced joint, perfectly pinned handle, and durable distinctive Linen Micarta scales, or stunning orange Osage wood. A perfect do-it-all size for everything from camping to farm work to *target practice, in a super classic package.

*Just kidding. Don't throw knives, it's rude.