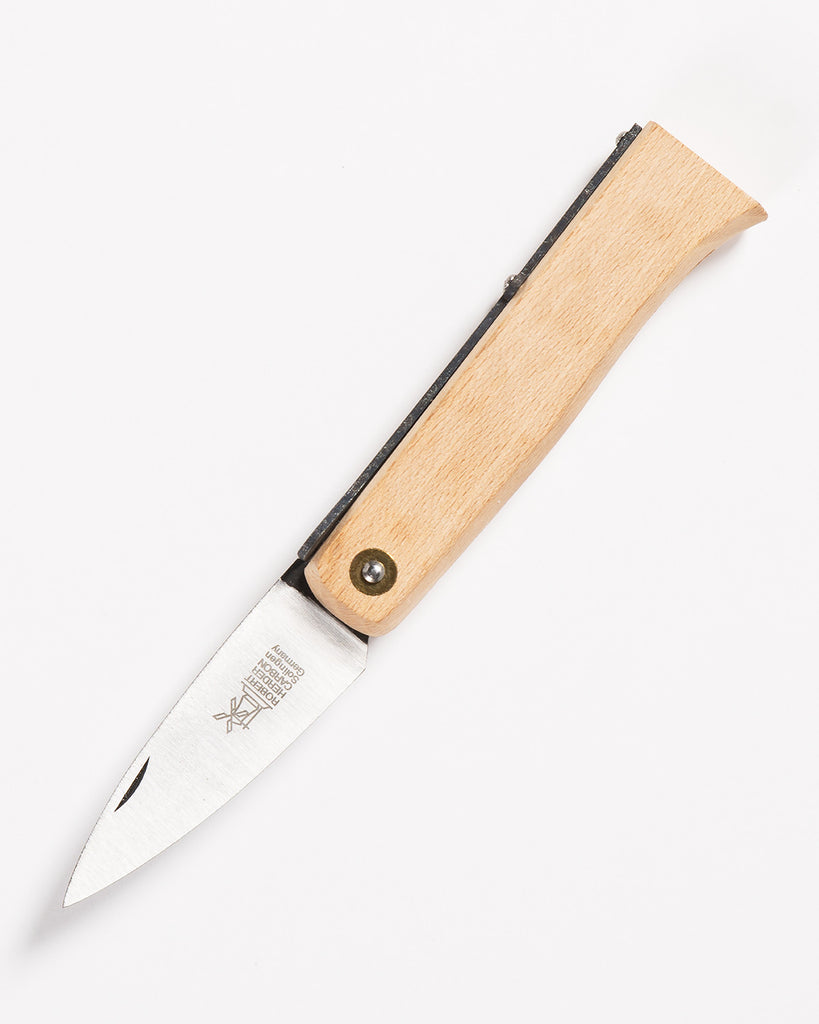 Robert Herder Lierenaar Folding Knife
Sold Out
Since 1872, Robert Herder has been crafting extremely sharp and versatile knives from the small town of Solingen in the West of Germany. Made by hand, every Robert Herder knife is one-of-a-kind and can find a place in the kitchen, shop, or field. The Lierernaar Folding Knife has a long history as a companion sort of knife - the 18th century farmer had one in his pocket to cut morning bread, scrape the hooves of horses, or chip bark from a tree. 
The Lierenaar comes from the city of Lier, Belgium and was first manufactured in the early 18th century. It's a simple design of untreated beech wood and a spectacularly strange and purposeful snap-in hole locking mechanism. It's a tough, sturdy, but conveniently light pocket tool. 
See just how hand-made it is in ole Solingen.