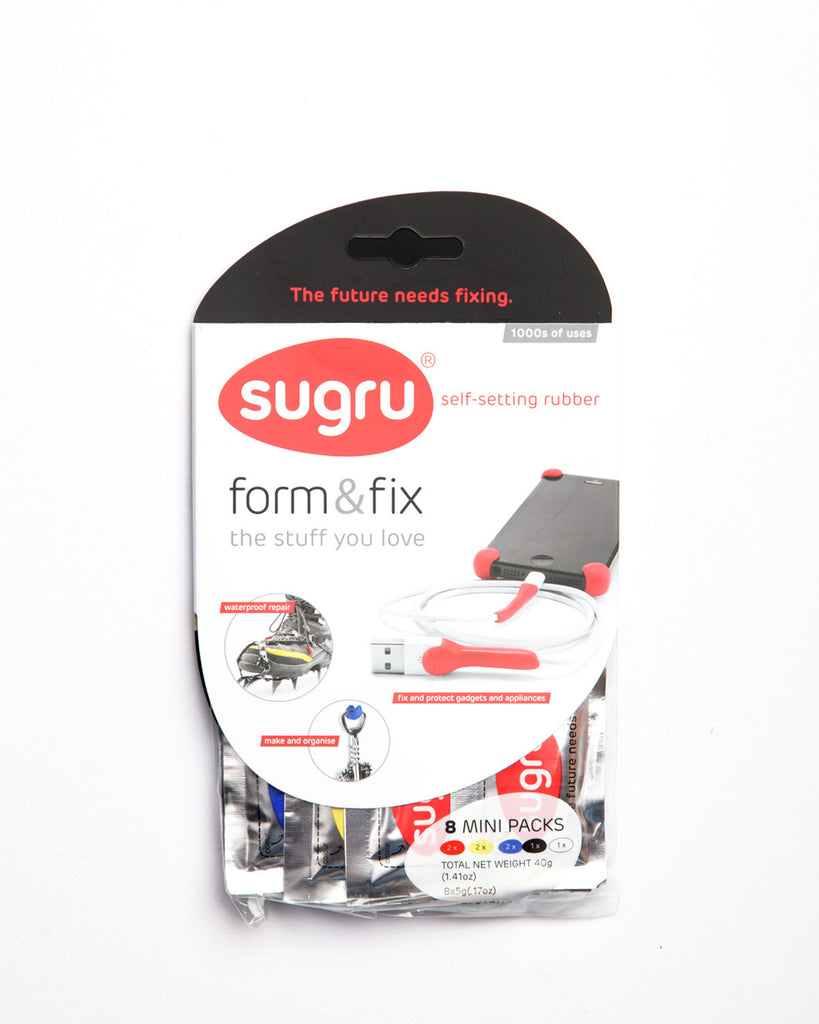 Sugru Multi Color Pack of 8
Sold Out
Sugru is the incredible new air-curing rubber for designers, makers, DIYers & anyone else who wants to improve or repair their stuff.
Brightly coloured, flexible, and self-adhesive to most other materials, sugru is a new cool tool for designers and DIYers - Make custom grips on tools and kitchen knives, repair leaky boots, stop sharp objects from scratching your furniture and that's only just the beginning.
Multi-color 8 x 5g minipacks inside a lovely big pouch.
Top 10 uses of sugru at home:
Repair and strengthen damaged cables

Add rubber feet to products to prevent them scratching furniture

Make comfier grips on tools and kitchen implements

Repair a broken fridge or freezer door

Rebuild missing knobs, buttons and saucepan lid handles

Repair your favourite mug

Make rubber bumpers on sharp corners to make them safer

Smooth out rough areas inside a shoe that's uncomfortable

Patch up leaky shoes and boots (upper not sole)

Personalise your stuff so others can't confuse it with theirs