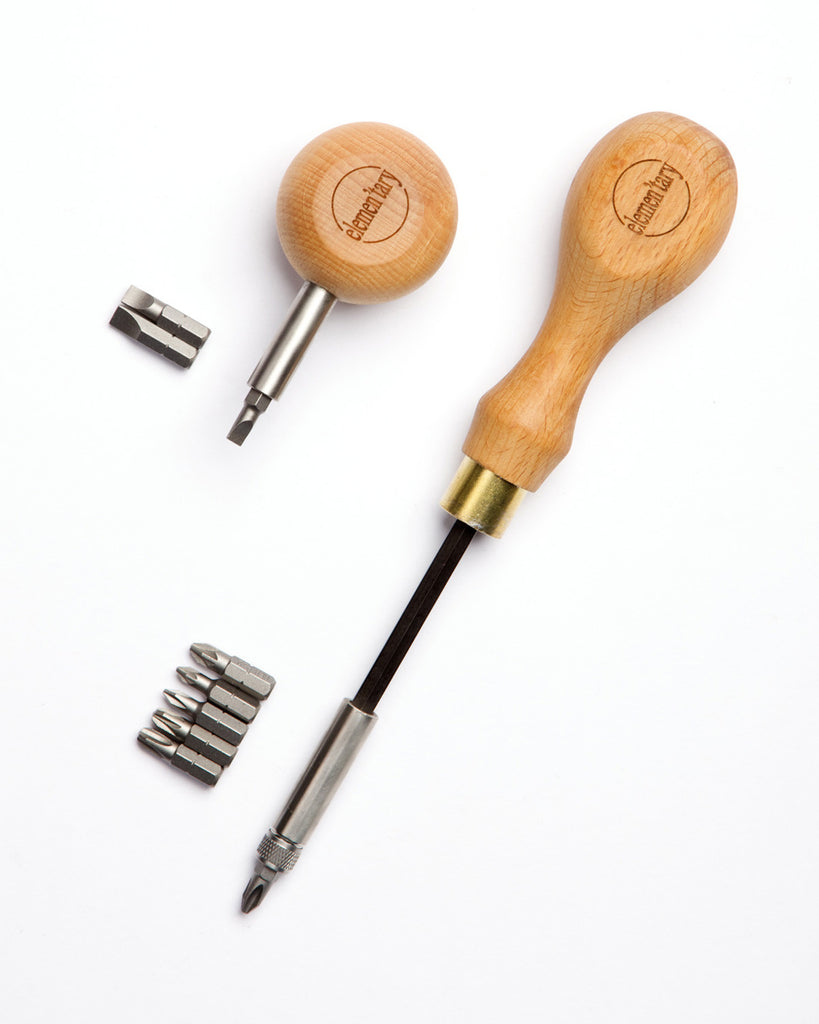 Elemen'tary Design No. 1 and No. 2 Screwdriver Set with Interchangeable Bits
Sold Out
The best of both! Because it is both. This set includes the standard length Elemen'tary Design No. 1 screwdriver, the smaller ball-handled No. 2 screwdriver, and the sets of bits that come standard with each. 
These unique screwdrivers are made by hand in Elemen'tary's small London workshop. The design is copied from originals created by a cabinet maker who was unable to find a set of modern tipped screwdrivers that met his requirements for quality, comfort and simplicity.
The handles are made from beech and are finished by dipping in linseed oil. The natural wood surface is pleasant to hold and unlike varnished or rubberized handles, gives good purchase without encouraging blisters. The initial matte appearance will darken with age and become polished with use. The No.1 handles are fitted with solid brass ferrules. The bits are tightened down with a collet, avoiding the wobbly problems of many screwdrivers with interchangable bits.
The screwdrivers are packaged in specially designed boxes with six bits (philips 1/2, pozi-driv 1/2 and flat 5mm/6mm). The high quality bits are of a standard size which can be substituted for other varieties and easily replaced when worn out.