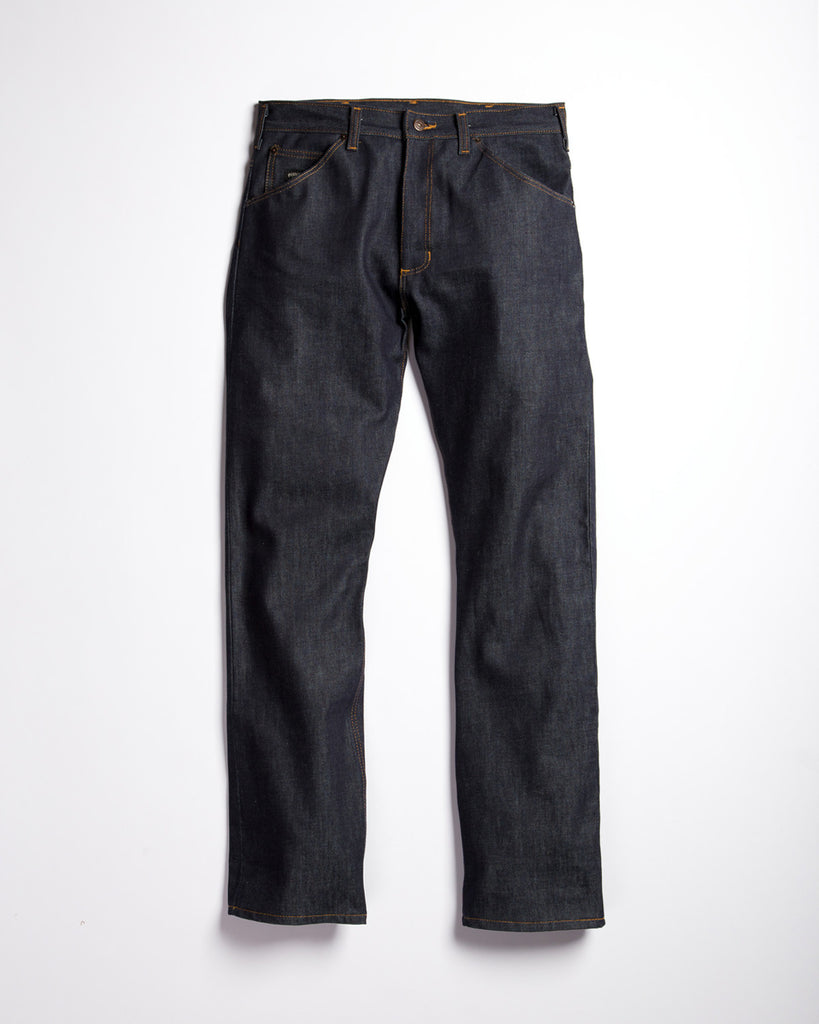 Hand-Eye x L.C. King Slim Fit Selvedge Denim
Sold Out
The denim game is a brutal one, and we've gone all in. When we look for good pants we demand a lot: great construction, modern fit, ethical sourcing, and unbeatable material. And that's exactly what we've made! The Hand-Eye x L.C. King Slim Fit Denim is a tough, beautiful, affordable, and American made jean that you can work or play in.


As longstanding champions of Pointer Brand, we couldn't have picked a better collaborator than their producers the L.C. King Manufacturing Company, makers of durable, high quality workwear since 1913. The 12.5 oz. selvedge denim comes from Greensboro, North Carolina, and each piece is hand-sewn in Bristol, Tennessee.  


Since Hand-Eye Supply opened its doors, we've highlighted practical, good looking workwear. Now our high standards are coming home with the first Hand-Eye brand jean, tailored perfectly to the modern workwear consciousness.