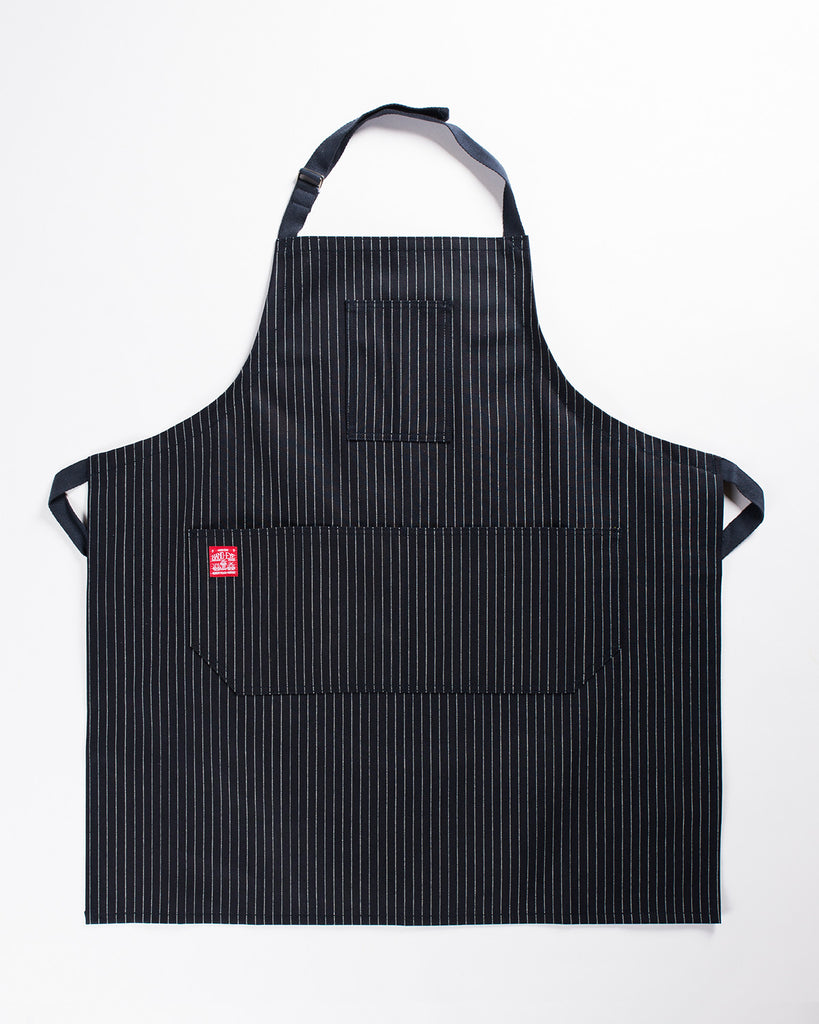 Hand-Eye Kitchen Apron Midnight Twill Stripe
Sold Out
There's no hard work like kitchen work. We've stepped up our workwear game to match with a new offering as tough and detail-oriented as the chefs who helped develop it. We worked with local food entrepreneur Michael Madigan to design an apron that would meet the needs of a stylish and picky cook—which he knows plenty about, as the founder of KitchenCru, Bowery Bagels, and Remedy Wine Bar.
The Hand-Eye Kitchen Apron features new durable-yet-tasteful textiles in a shorter mobility-friendly length. It uses a traditional quick adjusting neckband with solid steel hardware, and provides deep hip and chest pockets with a slim stall up top for your pencil, thermometer, tasting spoon, or maybe a jaunty boutonniere. 
This super deep navy twill sports a dotted stripe that is both subtle and stylish, designed to let you focus on your own creations. It has a tight smooth hand with a tough weave, and will be comfortable and classic from the bar to the grill. As always, American made.   
Save