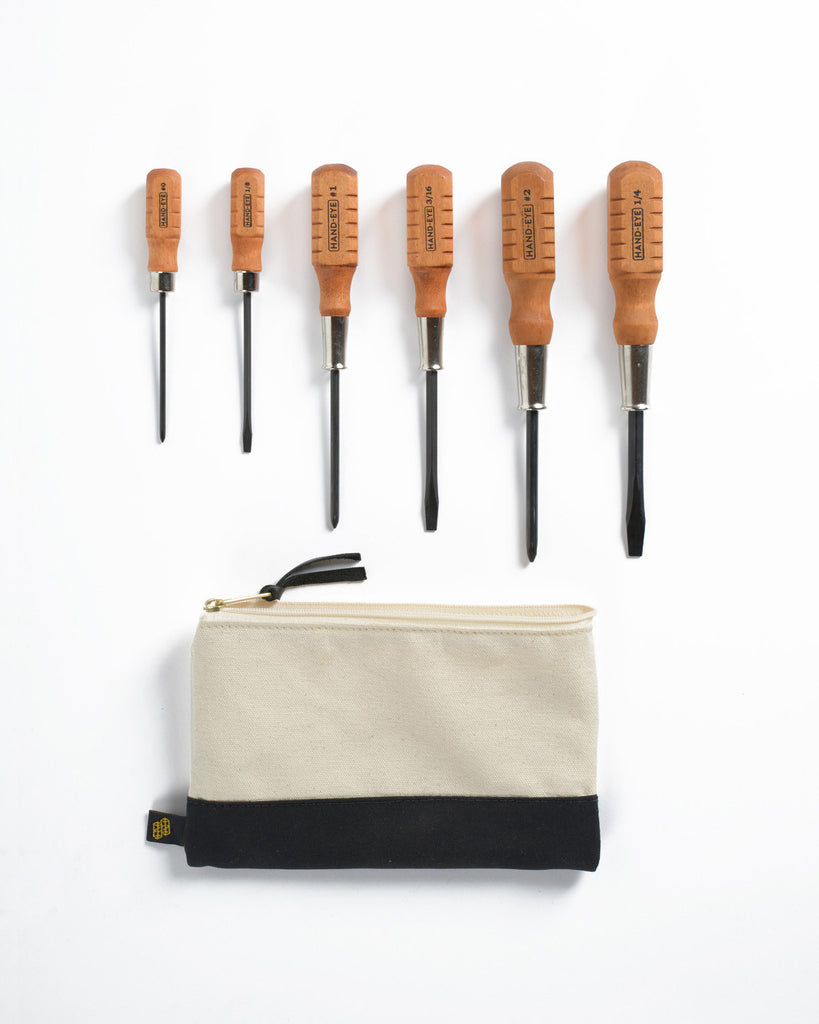 Hand-Eye Supply 6 PC Screwdriver Set
Sold Out
Get it together! …Or break it all down. For your construction, destruction, and all-round fixing consideration, the exclusive Hand-Eye Supply Screwdriver Set is here! Quit futzing with fiddly replaceable tips and scattered sizes, and keep your basics all in one convenient place.
This sweet and simple set features three Phillips sizes and three flathead sizes. The handles are turned hardwood, the blades are carefully crafted from USA 8650 Chromium Vanadium steel with a clean black oxide finish and a tight fitting collar. The 6 piece set comes with a thick canvas pouch that sports a smooth YKK zipper, reinforced bottom, and leather pull. This set is entirely American-made, from slotted-tip to zipper.
Great for travel, household repairs, or to finally replace that set you picked up in the checkout line at the hardware store that stripped out immediately.