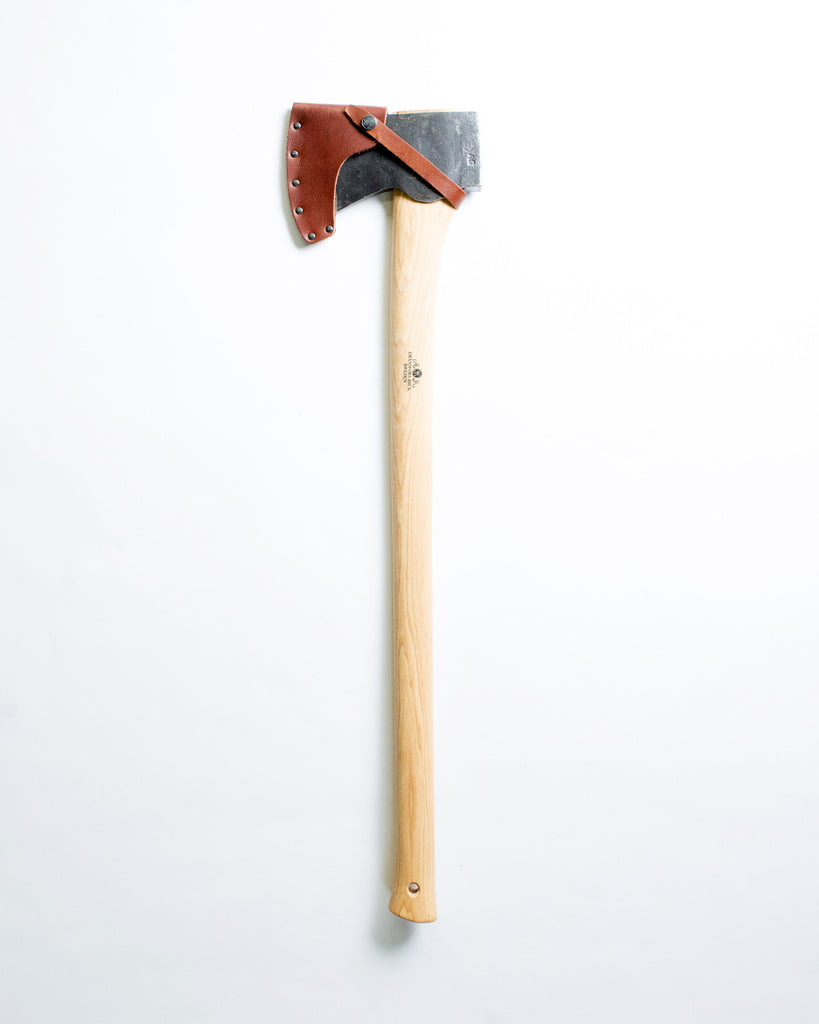 Gransfors Bruk American Felling Axe Straight Handle
Sold Out
Item is ineligible for discounts.
The Gränsfors American Felling Axe is a professional axe for those who want to do forest work in the traditional way. The axe is ideal for felling very large trees, thanks to its long, broad 11.5 cm / 4.5 inch edge. The axe is forged to a curved bit, making it suitable for cutting into fresh, resinous wood such as spruce or pine. The heavy head and long handle also give considerable power to the cut. The axe is almost twice as heavy as the Scandinavian Forest Axe. All steel in the axe is derived from recycled scrap metal. The handle is hickory, a particularly strong and flexible wood, which increases the life of the handle and thus helps reduce consumption of nature's resources. The vegetable-tanned leather sheath is free from heavy metals and also is biodegradable.
Gransfors Bruk has been making exceptionally durable, dependable axes and tools in Hälsingland, Sweden for over 100 years.