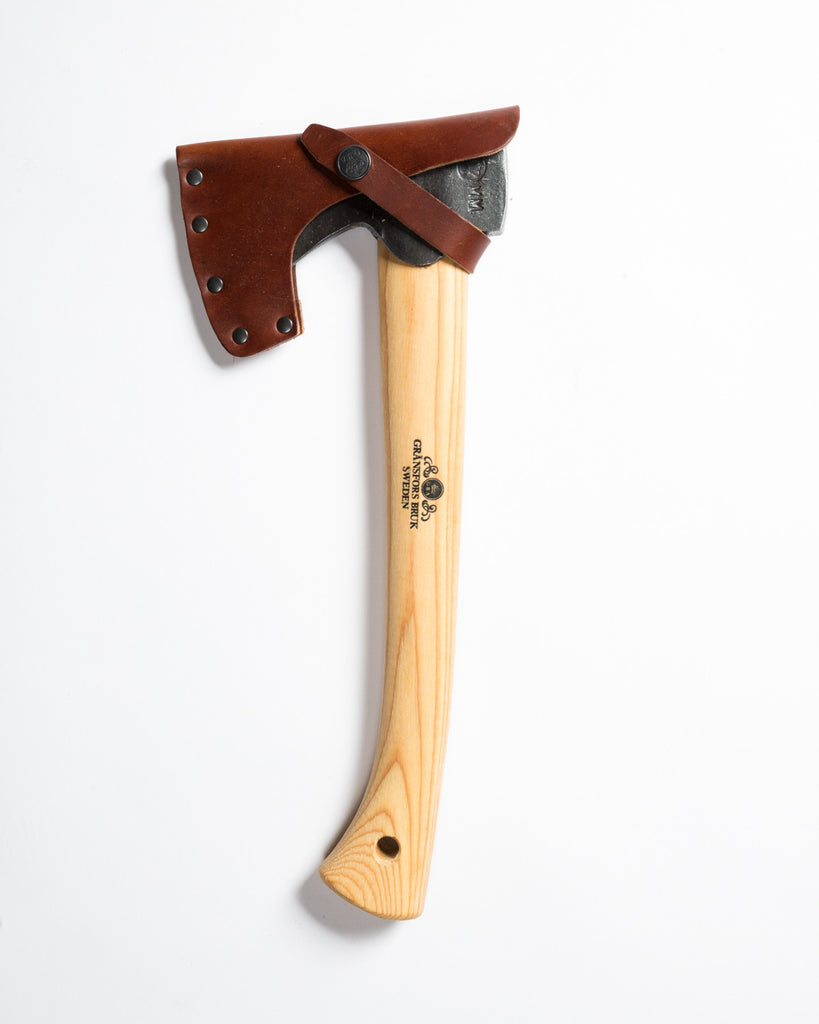 Gransfors Bruk Wildlife Hatchet
Sold Out
Item is ineligible for discounts.
The Gränsfors Wildlife Hatchet is a traditional scouting and camping axe, with the same head as the Hand Hatchet but on a longer handle. This longer handle lends the axe more power, not least when felling trees. Practical for carrying in your rucksack when you need a small axe with plenty of power. The axe is capable of lopping off quite large branches or splitting small logs for the campfire. The shape of the sheath, which covers the edge and the top part of the poll, stops the axe head cutting into your rucksack.
All  steel in the axe is derived from recycled scrap metal. The handle is hickory, a particularly strong and flexible wood, which increases the life of the handle and thus helps reduce consumption of nature's resources. The  vegetable-tanned leather sheath is free from heavy metals and also is biodegradable.
Gransfors Bruk has been making exceptionally durable, dependable axes and tools in Hälsingland, Sweden for over 100 years.