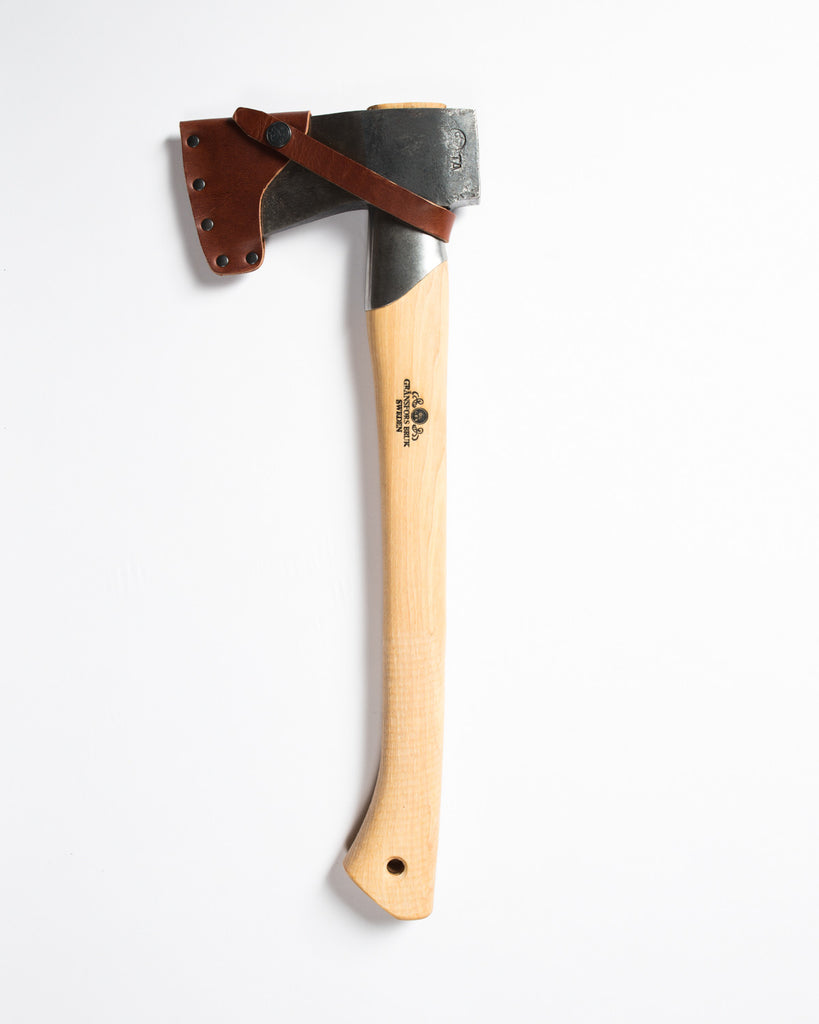 Gransfors Bruk Splitting Hatchet with Collar Guard
Sold Out
Item is ineligible for discounts.
Faster than a large axe, and more businesslike than your garden variety hatchet, the Gransfors Bruk Splitting Hatchet hits the ideal middle ground for folks who need to split tight and right. This hatchet is forged and ground to a concave, thin blade at the bit. This allows quick easy entry into the wood, before the flare of the broad wedge section rapidly forces the wood apart. The handle has a protective steel collar below the head and circular grooves towards the end for an extra positive grip. The Gränsfors Splitting Hatchet can be used with one or two hands for smaller firewood. Great for outdoors folks, wood stove owners, and competitive wood stackers.
Gransfors Bruk has been making exceptionally durable, dependable axes and tools in Hälsingland, Sweden for over 100 years.