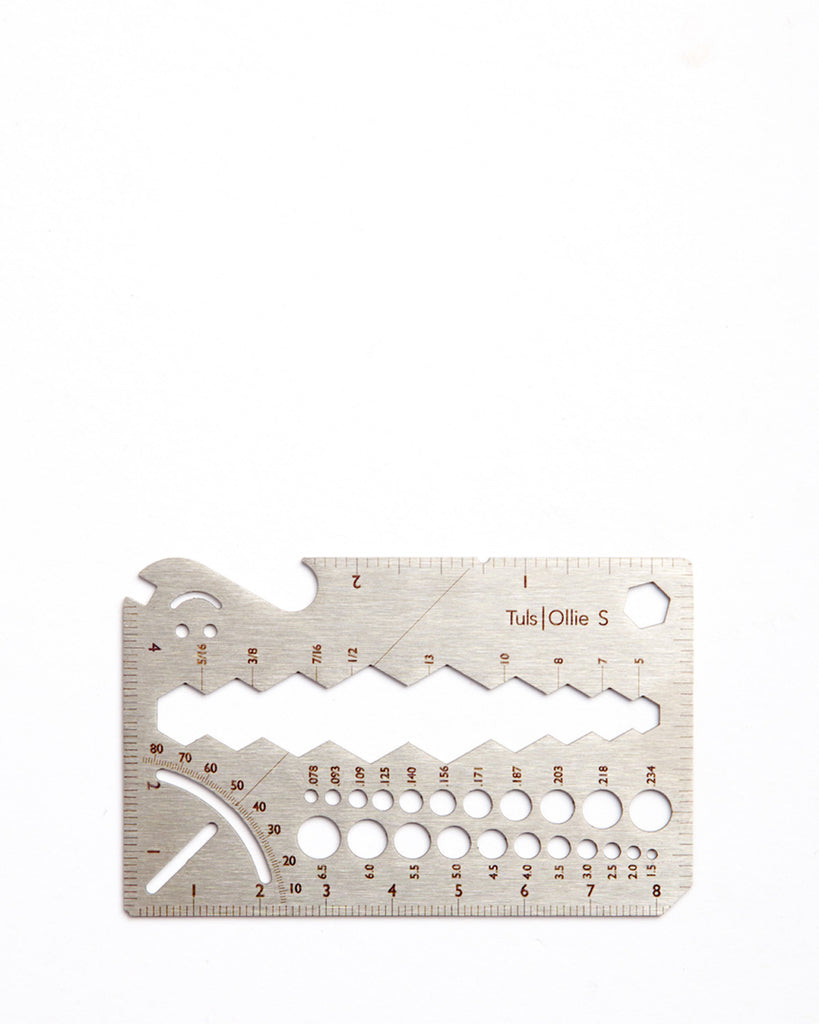 Tuls Pocket Tools Titanium
Sold Out
Meet Tuls - a collection of compact, well-designed, card-sized tools created to solve a range of everyday problems, bundled in functionally complimentary sets, flat enough to ride on your keychain or in your wallet or purse. They're designed to be there for you in those times when you can't reach the tool you wish you had. Tuls are laser cut from 18 gauge titanium, about as thick and rigid as a US dime; tough, durable and designed to last. They're wallet-friendly and even TSA compliant. Each style combines excellent features you're likely to actually want. Choose the tool that describes your needs then file your little guy away and look forward to whisking it out with a flourish when you're next in a pinch.
Righty tighty, lefty Lucy! Tighten a bolt with an expanded collection of common metric and standard wrenches, straighten a rim with the spoke wrench, hold a 1/8" hex bit,  turn an idle screw on a carburetor, pry open a paint can or open a bottle to celebrate a job well done. For bikes, cars and all manner of machines, Lucy is designed to be garage and road-ready... 
Ollie is a jack-of-all-trades in the Tuls family, with a careful blend of popular features. Ollie has both metric and standard scales, an  on-board protractor, an edited dual standard gauge for sizing up dowels, rod stock, wire, drill bits or bolts as well as a range of both standard and metric wrenches. Ollie is designed to be ready for a little of everything, repair applications as well as carpentry, or crafts.
Measure twice, cut once! Roul is world-ready with both metric and standard scales, a square that can also find any angle with the on-board protractor, a perfect plum bob, a dual standard gauge for sizing up dowels, rod stock, wire, drill bits or bolts. Roul is optimized for the workshop, wood working, carpentry, and crafts...