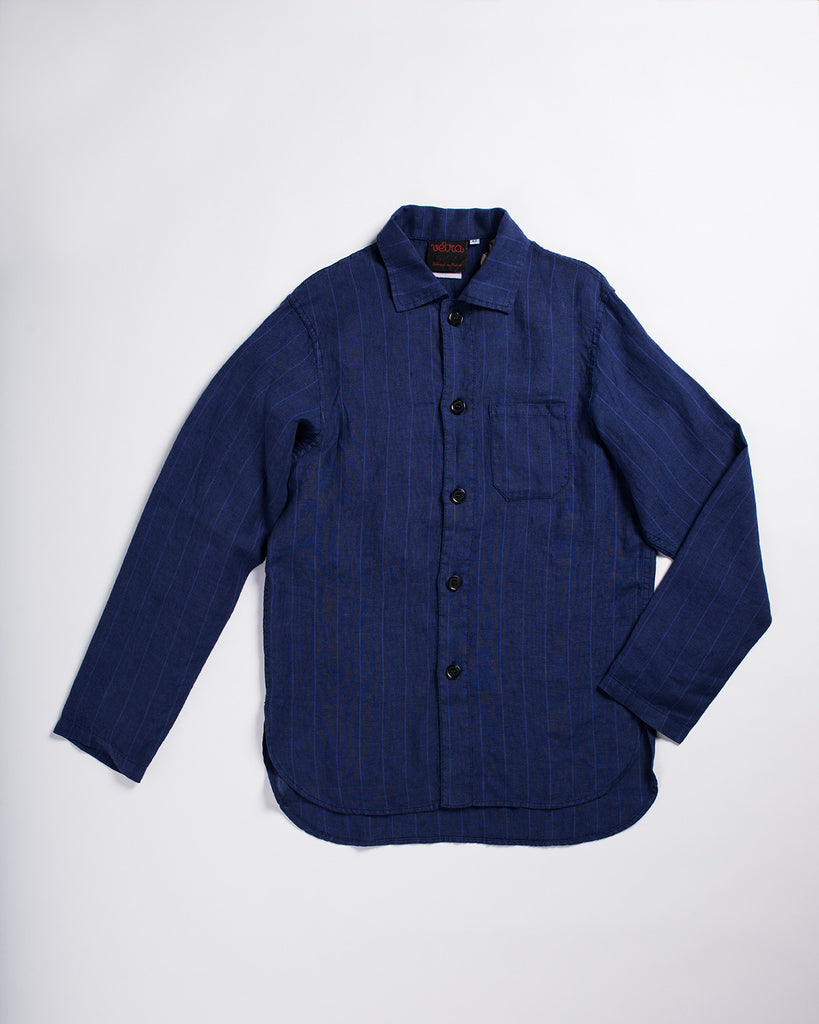 Vetra Striped Linen Work Shirt Hydrone
Sold Out
Discounted items are ineligible for refunds. 
A light button-up over your dirty shop shirt or a simple addition when the summer night's breeze picks up, this 100% linen shirt from Vetra is comfortable, effortlessly cool, and stitched strong. Buttonless cuffs make for a smooth roll of your sleeves and an extra long cut in back ensures your tuck-in stays, well, tucked in. Having constructed uniforms for the French army during WWII and then fleeing to Western France amid refusal to work for the Nazis, the Beerens Family behind Vetra has staying power, class, an ethic and strength that is echoed in all their shirts, coats, and pants.

Light stripes and black buttons offer a sweet and stylish accent and a chest pocket holds your on-the-go tools, phone, or anything your cool-blue-self needs in close range. This linen shirt is another illustration of Vetra's pursuit of purposeful, stylish gear that blurs the line between workwear and fashion. Vetra continues to make strong-stitched and comfortable clothes that just don't quit - just like the Bereens. Launched in 1927, Edouard Bereens combined the first letters of vetements de travail - work clothes - to find "Vetra." They're still work clothes, but with such style, that phrase sounds way too modest.