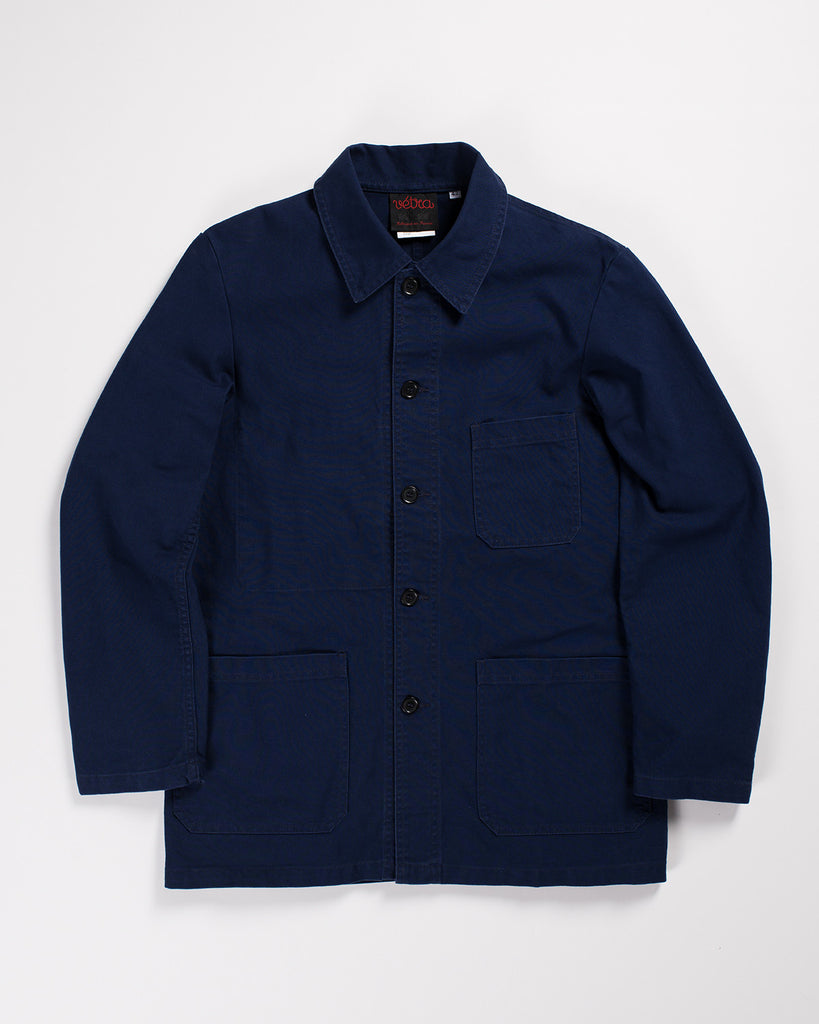 Vetra Work Jacket Navy Twill
Sold Out
PRE-ORDER now while supplies last.

Navy for a never-ending fall style and stitched the same way for nearly a century. This is an essential piece in a pair-with-anything color - for both hard work and casual street strutting. Having constructed uniforms for the French army during WWII and then fleeing to Western France amid refusal to work for the Nazis, the Bereens Family behind Vetra has staying power, class, an ethic and strength that is echoed in all their coats and jackets. This work jacket is no exception - a slim fit, practical pockets, and a short cut.

It's another illustration of Vetra's pursuit of purposeful, stylish gear that blurs the line between workwear and fashion - a unique, singular take on the classic chore coat. Staying true to their roots in early 20th Century European industry, Vetra continues to make strong-stitched and comfortable clothes that don't quit. Launched in 1927, Edouard Bereens combined the first letters of vetements de travail - work clothes - to find "Vetra." They're still work clothes, but with such style, that phrase sounds way too modest.
Save
Save