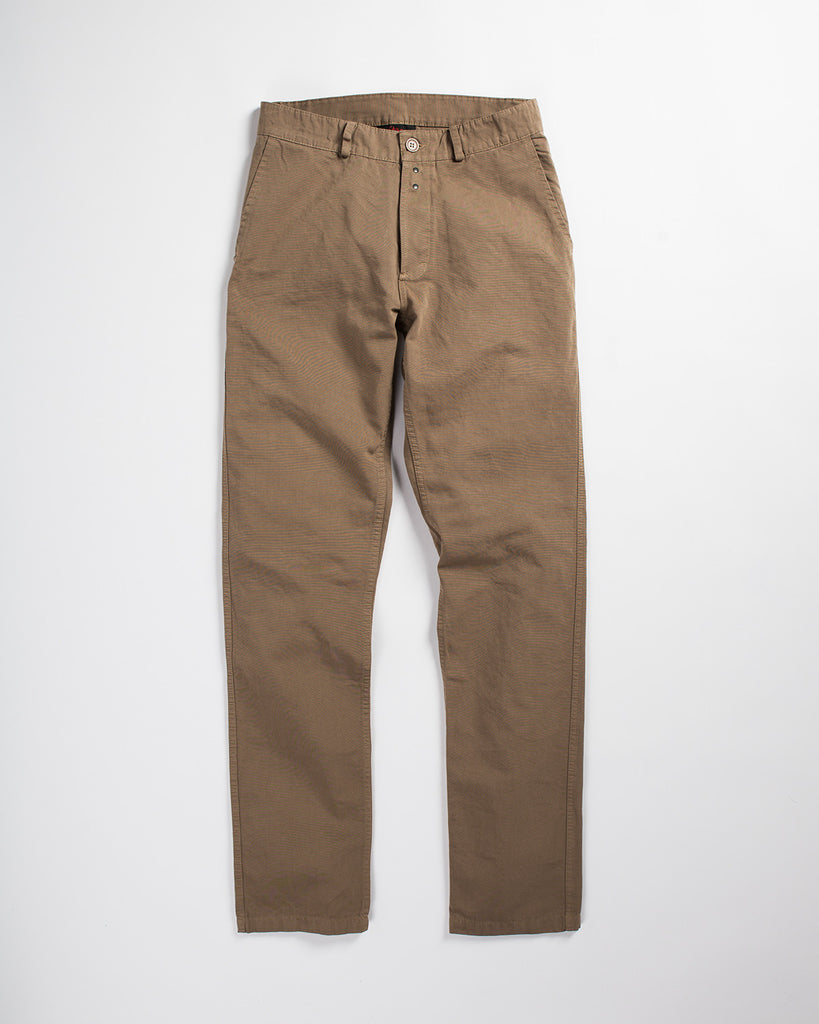 Vetra Work Pant Light Duck
Sold Out
Discounted items are ineligible for refunds. 
Stitched for mobility and a light, smooth feel, these pants are a classic from-work-to-play pair. They're tough enough for the workshop or studio, and stylish enough for any afterwork kickback. Made from 100% washed cotton, the cut is slim, true to size, and a single back pocket holds your wallet or wash cloth. Having constructed uniforms for the French army during WWII and then fleeing to Western France amid refusal to work for the Nazis, the Bereens Family behind Vetra has staying power, class, an ethic and strength that is echoed in all their shirts, coats, and pants.

You'll button your fly, and an old-school metal hook below the waist button is a nod to early 20th century industrial styles. With these pants, Vetra continues to blur the line between workwear and fashion. They stay true to their roots, and continue to make strong-stitched and comfortable clothes that don't quit. Launched in 1927, Edouard Bereens combined the first letters of vetements de travail - work clothes - to find "Vetra." They're still work clothes, but with such style, that phrase sounds way too modest.
Save